Calling all 5-inchers: Full HD screen phones roundup
47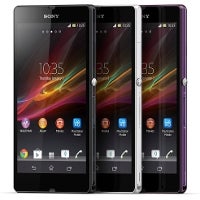 There were a lot of oohs and aahs when HTC unveiled its
DROID DNA
flagship a couple of months ago, as it sported the unbelievable 441ppi pixel density That's something you don't have on any screen in the house - not your TV, not your laptop, not even your tablet.
For comparison, the previous top was 342ppi for phones like the
Xperia S
, the
Nexus 10
tablet reaches 300ppi, the average laptop is less than 150ppi, and a 32" Full HD TV is 69ppi. Of course, these are watched from larger distances, but you catch the drift.
Well, it seems that the Droid DNA opened the floodgates, and this year's Android signature hardware achievement will be that it will be sprawling on 1920x1080 pixels with many 5" flagships announced, or in the rumor mill.
Getting dizzy from all that pixel density jazz coming towards you from all directions at CES? We are too, so let's stop for a little, and round up what Full HD screen handsets are out there, or have been speculated on so far. Whether you think Full HD on a phone is an overreaction or not, better buckle up, because it is coming from all directions regardless.