Net neutrality bill passes California Assembly; State Senate next then on to Gov. Brown (UPDATE)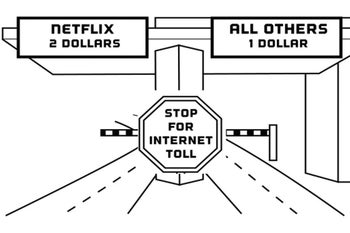 After passing through the California State Assembly's Communications and Conveyance Committee
earlier this month, the bill known as SB822 has passed the entire State Assembly. This bill will make net neutrality the law in California, preventing ISPs and wireless carriers from offering content providers a "fast lane" that they can pay to use. It also stops internet service providers and wireless operators from blocking or throttling content that they don't agree with.
UPDATE:
SB822 passes the California State Assembly which means that it now goes to the Governor's desk to be signed. California is the first state to legislate net neutrality.
Dozens of other states are looking to pull this end run around the FCC and the Trump administration by legislating net neutrality and making it a state law. Needless to say, the entire issue has become politicized with several Democrats expected to make net neutrality a campaign issue during the upcoming mid-term elections.
Now that it has passed the California State Assembly, SB822 moves on to the State Senate where it should have no difficulty passing. From there, it is on to the desk of California governor Jerry Brown, who is widely expected to sign it into law.