California lawmakers want to ban the Apple iPhone and other handsets like it
26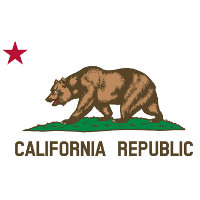 California law makers are tying to pass a bill that would ban devices in the state with "unbreakable encryption." Bill 1681, introduced by California assembly member Jim Cooper (D-Elk Grove), would require smartphones manufactured on or after January 1st 2017 to include a method allowing them to be decrypted or unlocked. Any smartphone sold without this ability would subject the seller to a $2500 fine.
Ironically, if this bill becomes law, Cupertino based Apple would not be allowed to sell the iPhone in California. The company says that because it cannot access an iPhone owner's passcode, it cannot release encrypted information stored on an Apple iPhone, even with a warrant. California based Google is in the same boat with Nexus devices running Android 5.0 or higher, and other Android models with Android 6.0 running the show.
For the bill to become law, it must pass both the assembly, and the state senate. It then needs to be signed by California governor Jerry Brown. Lawmakers are in a tough position. They want to protect their constituents from terror threats, and in some cases this might require getting access to messages stored inside a smartphone. On the other hand, this has to be balanced against privacy issues. California lawmakers also have to deal with the fallout from their decisions and how they relate to big corporations in their back yard like Apple and Google.
If Bill 1681 passes, you can be sure that Apple and Google will both fight tooth and nail against its implementation. Considering that a similar bill has been introduced to the state senate in New York, this issue has all of the earmarks of one that will eventually be decided by the Supreme Court.
source:
CNET