CNN: BlackBerry Z10 parts add up to $154
14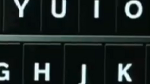 When do you turn to CNN? When there is another national tragedy involving a weapon and innocent victims? When another high speed car chase preempts coverage of all other news so we can sit back and root for the driver? Well, we have to say that CNN Money has really spent a lot of time on the
BlackBerry Z10
and recently it used a teardown of the device from UBM TechInsights to try to determine exactly how much the Canadian manufacturer is
spending on parts
for each BlackBerry Z10.
Each 4.2 inch display costs BlackBerry $26.50 while the guys in Waterloo write out a check in the amount of $26.50 for each dual-core 1.5GHz Qualcomm processor used. The 8MP rear facing camera together with the 2MP front facing shooter adds up to $15 for each unit. $9 is forked over for each 16GB of native storage. Other important pieces like the battery, communication chips, and RAM combine for an expense $21.00. The casing and other electronics add up to about $59.
The entire cost of parts and components used in the BlackBerry Z10 adds up to about $154. Of course, this doesn't include assembly or marketing. The parts in the BlackBerry Z10 cost about $15 more than the $139 price of the parts and components that make up the
Apple iPhone 5
. But that might not come as a surprise considering the larger, higher-resolution screen, the higher capacity battery and larger amount of RAM used in the Z10.
source:
CNNMoney
via
Slashgear