CES 2012 might see the launch of LTE Windows Phones with Mango
8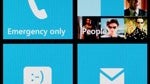 Windows Phone's Andy Lees explained at yesterday's New York event that the lack of CDMA handsets in the recently-outed crop with the Mango update is not something inherent to Windows Phone 7.5: "
no limitation of the OS, it's a timing thing between the operator and the OEMs
", he said.
Also, it tuns out that the
LTE update of Mango is in the hands of manufacturers already
, as per WP's product manager Greg Sullivan, who said that everybody has it, but Nokia was just more aggressive with the announcement about
upcoming Nokia Windows Phones with LTE connectivity
: "
I don't think there's any kind of head start [Nokia] gets, but I think Stephen [Elop} was more aggressive in terms of getting out there with the news
"
.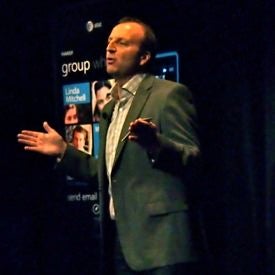 Microsoft's Andy Lees says the LTE update for Mango is already with manufacturers
When asked if we are to expect Windows Phone 8 announced February at the Mobile World Congress 2012 in Barcelona, as with all major mobile OS announcements in the last four years from Microsoft, Andy Lees just hinted with a smile, but didn't confirm or deny it. The next version of Microsoft's mobile OS is expected to support multicore chipsets and high-resolution displays, among other goodies.
An interesting thing slipped from Andy Lees about the low-cost Windows Phones plans. The rumored
Tango update will allegedly bring support for 320x480 resolutions
, but at the same time he said yesterday that
WVGA screens have become so cheap that there is no point in supporting anything less than that
. Could it be that Microsoft has given up on lower-res Windows Phones for its entry level onslaught? Or maybe the 320x480 support will be reserved for a different chassis on handsets with portrait physical QWERTY? We should know more in two months, when the CES 2012 expo will be here.