Wait till you see our Windows Phones with the Apollo update, touts Nokia
25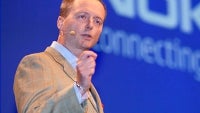 Nokia's Niklas Savander sat down for an interview and disclosed that when the company started working on its Windows Phone handsets, the Mango update was pretty much done and dusted, so it could only insert fringe changes to set its phones apart, like
the new features we reviewed yesterday
, in order to keep fragmentation at bay.
There, Niklas Savander points out, Nokia has carte blanche to work with Microsoft on differentiating features from the ground-up, and help Redmond lower the price of phones with its mobile OS:
We have a contractual 'wiggle-room' [with Microsoft], one of the things we're working on with them is getting the price points of the phones down, we have a lot of engineering expertise they don't have, and that's going to serve us well.
Two phones is absolutely not enough in the market; it's a good start, but there are new markets we need to conquer, and this [the Nokia Lumia 800 and 710] is the beginning of our portfolio."
CEO Stephen Elop said that we will be hearing about other Nokia Windows Phones soon, but didn't clarify if he meant those rumored with Mango like
the Nokia 900/Ace
, or new ones with Apollo.
If we have to wait a year for multicore WP handsets with HD screens, Android high-ends will have pushed the envelope twice by that time - six months seems to be the maximum this market gives you to catch up nowadays.