BuzzFeed News app arrives to Android with serious reporting, not a clickbait in sight
8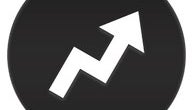 BuzzFeed is the clickbait poster child of current Internet times, but its recent news section is a totally different story. Live reports from the frontlines in Ukraine - check. First look in Twitter's new offices - check. Deep analysis on why Russia went all-out in Syria - check. Trying to escape the clickbait image, BuzzFeed proves it can rank high among the new newsy media like Vox, Ozy, Digg, Quartz and so on, and that is why it is somewhat comforting to see the BuzzFeed News section arrive to our mobile devices as an app.
While the content is pretty engaging, the app leaves something to be desired when it comes to Google's Material Design language guidelines, or usability in general. There is no splash widget to take an entire homescreen, so you can read all the news in the morning without even entering the app, for instance. On the other hand, there are breaking news alerts, which can be pretty annoying, so thankfully BuzzFeed has provided a way to categorize or mute them altogether. Check it out, if you are interested in how BuzzFeed feels as a serious news reporting platform, different from the "
Donald Trump With A Man Bun Will Haunt You To The Grave
"-style articles.
| | |
| --- | --- |
| Developer: BuzzFeed | Download: Android |
| Category: News & Magazines | Price: Free |