Buyers of 16GB Google Nexus 7 before price cut can score refund from Asus or Google
8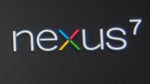 Those Europeans who purchased a 16GB
Google Nexus 7
tablet from either Asus or Google before a price cut took effect on October 29th, are eligible to receive a refund in the form of a voucher. With a receipt showing the date of purchase, those who bought the tablet before the price cut will receive a €30 ($38.14 USD) Asus store voucher. Those who live in the U.K. will receive a voucher for ₤25 ($39.76). Europeans with the tablet have until November 30th to apply for the voucher, which must be used before the end of the year.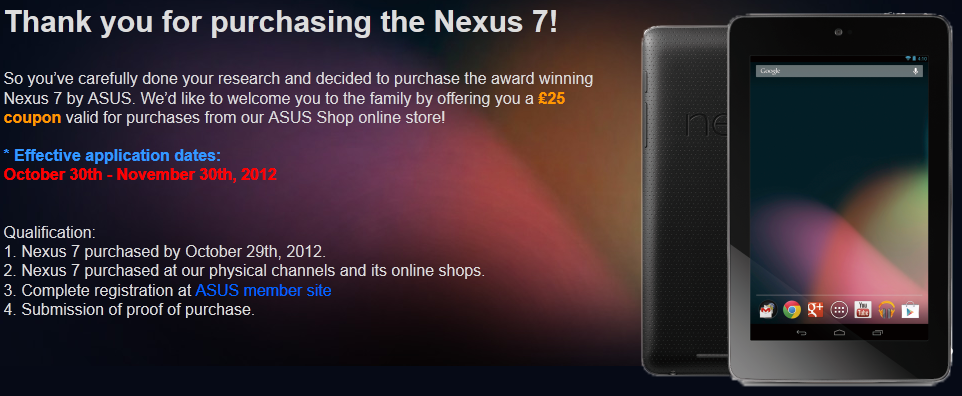 Asus is offering a voucher to certain buyers of the 16GB Google Nexus 7
Meanwhile, Google is also offering what it calls "price protection". If a device is cut in price on the Google Play Store, those who purchased it within the 15 days prior to the price reduction will
receive the difference in price
as long as the refund request is made within 15 days after the cut in price. As a result, those who purchased the 16GB Google Nexus 7 tablet from the Google Play Store on or after October 14th will receive $50 back no later than 14 days after you make the request for the refund.
Once Google introduced the 32GB variant of the Google Nexus 7 priced at $249, the
16GB model of the 7 inch tablet was cut from $249 to $199
. To request a voucher from Asus or Google, click on the appropriate sourcelink.
source:
Asus,
Google,The Verge via Phandroid