Bring a touch of Material Design to any Android phone with the Minima live wallpaper app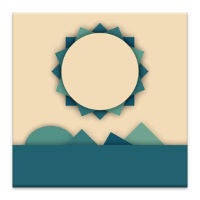 Material Design is the big thing for Android 5.0, and Google's new apps. Rather than the completely flat aesthetic that had been the fashion for a while, Matias Duarte and team decided that there needed to be internal logic concerning where items came from and moved to in the Android UI. The result is beautiful, but it is something that only a few get to experience right now, as the Android 5.0 update works its way out. But, you can get a bit of Material Design on your device right now with the Minima live wallpaper app.
We've all seen various
Material Design wallpapers
floating around, but you don't quite get the same material feel unless it is a live wallpaper, and you get to see things in
motion
. So, Joko Interactive created a whole much of Material live wallpapers for you. The free version of the app includes 10 live wallpapers, which will all shift and move as you tilt or scroll through home screens on your device. That alone is pretty sweet, but there is also a pro version for $1.99, which will give you 60 wallpapers, and options to edit the pre-made wallpapers, or even create your own.
Also in the pro version is an option to have a new wallpaper appear every day, so you never get bored with the one you've got. The live wallpapers really are quite beautiful, and if you combine it with a custom launcher themed to Android Lollipop, your device can definitely look like the real thing, even if it takes your manufacturer a while to push the proper update.