Break-up value of the Apple iPhone 4S estimated at $203
9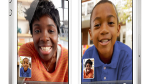 According to UBM TechInsights, the value of the components
used to make the Apple iPhone 4S
comes to $203 for the 32GB model
which will be sold for $299 on a subisidized basis
. The most expensive part of the phone is the flash memory which costs $38 with the 3.5 inch 640 x 960 display wearing a $31 price tag. That is followed by the dual-core A5 processor, which costs $26.
Making the new iteration of the iPhone a World Phone added only $6 to the cost of a GSM-only unit, and updating the camera to an 8MP shooter tacked on $3 to the price of the components. While these are preliminary figures, they tend to
back up Apple's decision to bypass LTE or WiMax connectivity
, possibly done for financial reasons. After all, with the same amount of space, the HTC ThunderBolt has components valued at $262 according to TechInsights. That includes a LTE chipset, bigger battery and slightly slower processor than what is in the Apple iPhone 4S, no dual-mode support and a lower resolution screen.
A breakdown of the 8GB Apple iPhone 4 shows that
Apple is offering the phone with smaller margins
. The breakdown of this model comes out to $156 in component cost, but Apple is willing to pass up on some of its profit in order to price the phone at $99 with a signed 2-year contract.
source:
UBMTechInsights
via
electronista