Bragging rights: 5 Android KitKat features exclusive to the Nexus 5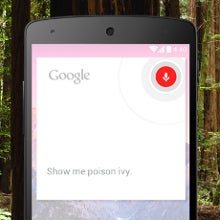 Google wouldn't leave its
Android 4.4 KitKat
poster child, the
Nexus 5
, without some exclusive features now, would it? From low-power audio playback to full-screen wallpapers with preview - these are Android KitKat novelties you can enjoy solely on the Nexus 5 for now.
Well, some of those exclusive functions are made available to some other handsets with custom 4.4 ROMs out there, thanks to the modding crowd, but not the whole set at once, as that would entail certain hardware requirements that the Nexus 5 is in possession of.
Check out the whole bunch below and stay loud and proud with your Google phone against the rest of the Android posse.