Bought a second-hand Galaxy Note 7 unit? Samsung will still exchange it for you!
16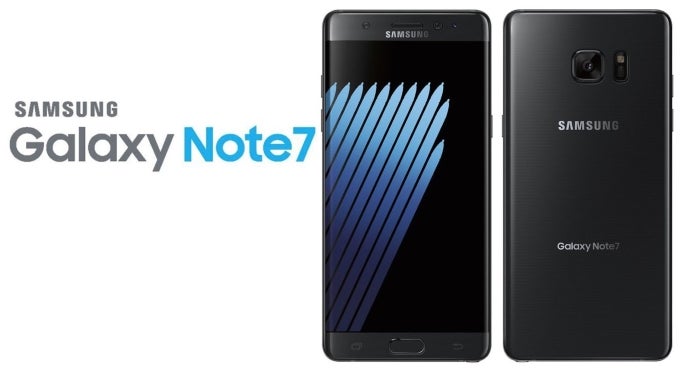 If you've bought a second-hand
Samsung Galaxy Note 7
, you're probably wondering if Samsung will still exchange your phone. Fortunately, the manufacturer has officially announced that those who've purchased a used Galaxy Note 7 unit can and should exchange their phones.
Samsung will offer a free
Galaxy S7
or
Galaxy S7 edge
unit to those who've purchased a used Galaxy Note 7. It doesn't matter where you've got your phone from; regardless of the seller (friend, colleague, Swappa, eBay, etc), the company will offer you a free replacement phone.

Best of all, customers don't have to contact the first owner of the phone. Instead, they should just contact Samsung at 1-844-265-619 to send their potentially faulty Note 7 units in and receive their replacement Galaxy S7 or Galaxy S7 edge. Since customers have originally purchased a phone with a 5.7-inch display, we have a hunch that most of them will replace it for a Galaxy S7 edge, a handset that comes with a 5.5-inch display, as opposed to the standard S7, which comes with a 5.2-inch panel.

In a press statement, Samsung said:
Any customer who bought a Note7 [used] should contact us directly at 1-844-365-6197 to exchange their device. We are working as quickly as possible to make the service experience for our customers as quick and smooth as possible and we are grateful to our Note7 customers for their patience during this time.

On our part, we'd like to urge you not to hold on to your Galaxy Note 7. If your unit didn't burst in flames until now, don't take this as a guarantee that it won't spontaneously combust later on. This is serious business guys; you're not just putting yourself at risk, but others as well.

What do you guys make of this, were any of our readers brave enough to purchase a second-hand Galaxy Note 7? If so, how are you getting to terms with the fact that you should exchange your phone for a Galaxy S7 or a Galaxy S7 edge?