Boost Mobile will pay subscribers to watch ads on their Android phones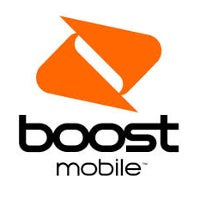 Pre-paid carrier Boost Mobile is willing to take $5 off subscribers' monthly bills if they install an app on their phones that displays advertisements. The app is called "Boost Dealz" and it will occasionally show a full screen ad to phone owners as soon their phone is unlocked. Boost subscribers can decide whether they "Like" or "Dislike" the ad, and another button can take them to the advertiser's website.
Boost parent Sprint is working with a company called Unlockd to offer the discount. Unlockd sells the ad space to brands and ad agencies, and any money left after paying for the $5 rate discount is split with Sprint. Unlocked CEO Matt Berriman notes that with growth slowing, "Carriers globally are really fundamentally changing their focus to figure out how to get new revenue streams." Sprint hints that if this program succeeds, it could be offered to Sprint customers, or the discount given to Boost Mobile subscribers could increase.
"We thought it was a very low-risk way to understand how this type of value proposition would go over with our customers. Who knows where this could go. We thought it was important to start understanding consumer behavior and the economics behind it."-Doug Smith, director of prepaid product marketing, Sprint
Boost Mobile subscribers must enroll in the plan to be able to install the Boost Dealz app, and the app can be disabled at anytime. Only those Boost customers using an Android phone are eligible.
source:
WSJ