BlackBerry's survival hinges on things happening this coming week
14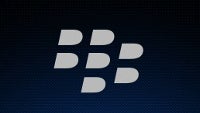 If there ever was an important week for BlackBerry, this coming one is it. Any bidders that want to compete with the $4.7 billion offer from Fairfax Financial will have to submit their bid to BlackBerry tomorrow (Monday). There are rumors that two of the company's founders,
including former CEO Mike Lazaridis
, will be putting in a bid while
some non-financial firms like Cisco, LG, Samsung, Microsoft and Google are said to be interested in the beleaguered company
.
Fairfax Financial Holdings happens to be BlackBerry's largest shareholder, but
the $9 bid it made to buy the rest of the company it doesn't own, is lacking financing
. According to Reuters, banks are "
declining to participate on concerns that the smartphone maker will not be able to reverse its fortunes
". Without financing from a financial institution, the Fairfax offer is worthless. The bidding team that includes former founders Lazaridis and Douglas Fregin also includes Cereberus Capital Markets. And there is speculation that chipmaker Qualcomm will join this group.
Before the year started, BlackBerry hoped that it might be able to make a strong showing as the number three OS and sneak in ahead of Microsoft. But Windows Phone has momentum and a number of new models that can go up against Android and iOS. It isn't clear new ownership will be able to right the ship at BlackBerry.
source: Forbes