BlackBerry says it is working on a way for software updates to reach the unlocked AT&T Priv
99+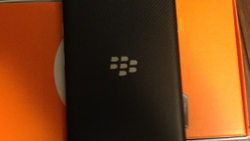 For those who purchased the unlocked AT&T branded version of the
BlackBerry Priv
, receiving software updates requires the phone to have an AT&T SIM card placed inside. If you have the device running on another carrier, you are going to miss both security updates and the update to Android 6.0 (and future builds). The good news is that a fix is in the works.
According to a new post on the BlackBerry Knowledge Base, the company is currently working on a way to bring those with the device the latest software updates even if there isn't an active AT&T SIM card inserted in the phone. As it is an unlocked GSM handset, a T-Mobile SIM card will run the device in the U.S.
The unlocked version of the AT&T branded Priv has been the subject of some fabulous deals including one from back in April
that offered the phone for only $450
. The regular price of the device is $649,
which includes a $50 permanent discount
that also took place in April. Assuming that many T-Mobile customers took advantage of the lower price, the good news is that their updates could soon be freed from limbo.
source:
BlackBerry
via
Crackberry