BlackBerry is on top of users' "won't buy" list, suggests survey
31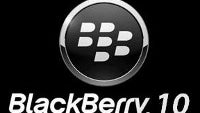 After a devastating study yesterday showed that
only 17% of Americans know
that BlackBerry has launched its completely overhauled BlackBerry 10 platform, now the Canadian company is getting another hit from public opinion. BlackBerry got the most votes in a poll asking users which device they don't want.
The question might be strange - it's not the usual which phone do you prefer, but rather the opposite, asking which phone you won't get.
71.4% of the respondents agreed that
"nothing would get them to buy a BlackBerry.
" Only 31.3% said the same thing about Android and for the iPhone the number was even lower at 19.7%. Interestingly, Windows Phone does not appear in that survey conducted by research house Raymond James.
However we do have to stress the fact that this particular survey might be interesting but it's far from conclusive in any way. Quite the opposite. Conducted on the web from March 14th through March 26th it only polled 250 people. That's far from being statistically important.
BlackBerry obviously has some loyal following in certain circles and it holds strong positions in the Government agencies. The overhauled BlackBerry 10 is also a big departure from the quaint looks of OS 7. What do you think about the operating system, do you feel the same way about it as the respondents of this survey?
source:
AllThingsD