Survey shows that only 17% of Americans know that BlackBerry 10 has launched
45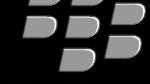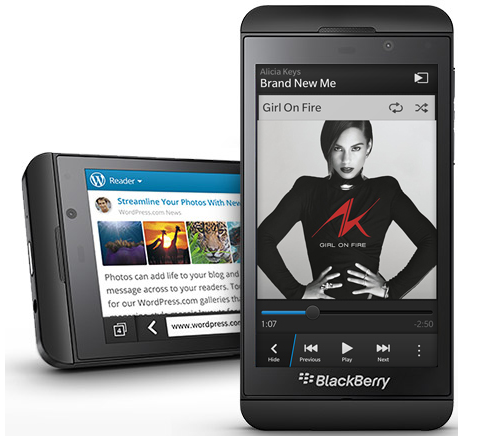 83% of Americans surveyed did not know BB10 had launched
Institutional equity research firm MKM Partners issued "Sell" recommendations on
BlackBerry
and
Nokia
on Tuesday. It is not hard to see why MKM issued the "Sell" recommendations after reading the responses for a survey of 1,500 U.S. consumers that was paid for by them. Over the last three weeks, respondents were asked if they were aware that BlackBerry 10 handsets had been launched in Canada and in Europe. Nearly 83% had no idea that a BlackBerry 10 handset was available in those countries. Even more amazing was the close to 61% of Americans who did not know that Windows Phone 8 handsets were available. When these same people were asked if they were interested in or curious about BlackBerry smartphones or Windows Phone 8 handsets, 68% said "No" for BlackBerry and about 64% replied the same for Windows Phone.
51% of the 1,500 surveyed own a smartphone while 39% had purchased a new one in the last six months. More than 37% are planning on buying a smartphone over the next 12 months. Of those who own a smartphone, 33% have an Apple iPhone while 28.3% sport a Samsung model. LG and HTC branding were found on 9.9% and 9.3% of the smartphones owned by the respondents respectively. Miscellaneous brands at 4.4% outscored both BlackBerry (3.4%) and Nokia (1.6%).
55.1% of those surveyed identified the OS on their phone as being Android. 31.3% said iOS while Windows Phone was driving 6.4% of the handsets used by respondents. While 3.4% were not sure, 3.1% said the BlackBerry OS was powering their phone. Interestingly enough, while most surveys show that most people know what kind of phone they plan on buying next, 44.5% of those asked in this survey said that they were not sure which manufacturer would get their business next. Meanwhile, 19.6% replied that Korean manufacturer Samsung would make their next phone while 17.7% listed the Apple iPhone as their next handset. BlackBerry came next at 5.9%, the best news that BlackBerry CEO Thorsten Heins will see from this survey. Running down the rest of the names mentioned, 4.4% said that their next smartphone will be a Motorola handset, followed by LG (3.1%) and Nokia (.7%).
"We were surprised that only 13% expect the BB10 to be available in the U.S. immediately or within the next 30 days. In fact the survey was administered between March 7th and April 2nd, 2013, which bracketed AT&T's (March 22nd), T-Mobile's (March 26th) and Verizon's (March 28th) Z10 U.S. launches by about two weeks. The ineffectiveness of BlackBerry's marketing plan is highlighted by the 63% of respondents who were completely unsure as to when the BB10 would be released in the U.S. [...] While the WP8 OS is gaining in popularity, a disturbing number of respondents (50%) who were aware that WP8 handsets were available for purchase couldn't associate a handset brand to the OS. In particular Nokia is lost in the shuffle, despite its early standing as a Microsoft partner. Only 19% of respondents are aware that Nokia has a Windows 8 phone, trailing Samsung at 26% and HTC at 21%."-Michael Genovese, analyst, MKM Partners
source:
Barron's
via
BGR