BlackBerry denies that Google Play Store is coming to BlackBerry 10
17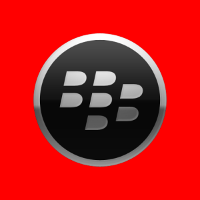 Just a couple of days ago, we showed you some screenshots that
appeared to show the Google Play Store running on BlackBerry 10
. While the platform can run certain Android apps, it cannot run any Google Play services or apps approved by Google. Thus, seeing the Google Play Store running on BlackBerry 10 seemed to indicate that a new level of cooperation had been reached between Google and the Canadian based OEM.
But a statement released on Tuesday from the troubled manufacturer (that would be BlackBerry), says that there is "
no planned support
" for Google Play on BlackBerry. The statement goes on to point out that BlackBerry App World is still the place to go for apps and content for your BlackBerry device.
It really is too bad for BlackBerry and its ardent fans. Having the Google Play Store available on BlackBerry 10 could have opened up a whole new world for the platform. Somehow, we get the feeling that this might have been a trial balloon that was shot down by developers who have their blood and sweat invested in BlackBerry App World.
"There is no planned support for Google Play on BlackBerry. BlackBerry World remains the primary source for trusted and curated BlackBerry applications and we continue to support open standards and open source tools so BlackBerry developers can continue to create great apps on any of the development platforms we support."
-BlackBerry statement
source:
Crackberry