BlackBerry could provide BBM for Windows Phone
13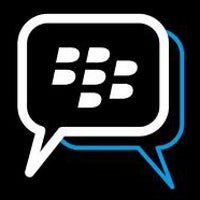 Eventually, BBM for Android and BBM for iOS will be made available to the respective platforms and millions will enjoy the use of BlackBerry's messaging system. But while the guys in Waterloo (the one remaining after a 40% reduction in head count) are working on correcting the problems that
led to the halt in distributing the app last week
, there is talk that BBM will be made available to those with a Windows Phone flavored handset.
The creator of BlackBerry Messenger, Gary Klassen, recently said in Hong Kong that "
BBM will not be limited to just Android or iOS. We are open to other platforms also. We want more are more people to enjoy and experience BBM
." Klassen also addressed the problems that prevented BlackBerry from allowing more than 1.1 million new users to join the 60 million BlackBerry owners that already use BBM.
After a successful launch of the BBM for iOS app in certain regions, an unreleased version of BBM for Android hit the Google Play Store in advance of the real, official app. The unofficial app caused enough problems to force BlackBerry to pull the iOS version and delay the Android one. The delay in the launch of the app probably hasn't affected demand for it too much. Over 3 million people have registered with the BBM site requesting notification when BBM for iOS and BBM for Android is officially ready to be downloaded.
source:
MobileIndian
via
WMPoweruser