BlackBerry and Cisco sign long-term patent cross-licensing deal
9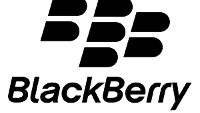 BlackBerry announced today that it will be receiving some money from Cisco as part of a cross-licensing deal involving patents held by both tech firms. BlackBerry and Cisco have been working together for years, and with this deal in place both companies can go ahead working on new products and technology without fear that they will be infringing on patents owned by the other firm.
BlackBerry and Cisco plan on continuing to work together. Specific terms of the deal, including the amount of money that BlackBerry is receiving from Cisco, is confidential.
"Our agreement with Cisco underscores the value companies place on BlackBerry's broad and foundational patent portfolio. With the agreement in place, BlackBerry and Cisco can focus on innovation and continued technical cooperation, allowing our companies more freedom to create leading products and services for customers without the potential for patent disputes."-Dr. Mark Kokes, Vice President of Intellectual Property and Licensing, BlackBerry
Earlier this morning, BlackBerry reported that it sold 1.1 million handsets during its fiscal first quarter, down sequentially from the 1.6 million units it rang up in the previous three-month period. Despite the drop in device sales,
BlackBerry added $50 million in cash to its balance sheet
during the quarter. The company now has $3.32 billion in cash on the books. The implication here is that software sales rose by more than enough to make up for the weak hardware showing. Software has been a focus of CEO John Chen, although the executive says that he has no plans to exit the business of hardware production. Chen says
BlackBerry handsets introduce companies to BlackBerry's secure software offerings
.
source:
Crackberry