BlackBerry PlayBook plagued by battery issues, says analyst
13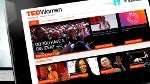 Research in Motion is working hard to deliver the BlackBerry PlayBook tablet in the Spring, but analyst Shaw Wu from Kaufman Bros (the same guy who last week said that the
BlackBerry Torch is coming to Verizon
) says it has battery issues.
The venerable "industry and supply chain sources" have revealed to him that, while great progress is being made tailoring the QNX operating to the tablet, it is still
not power-optimized
, and the battery life is pretty sad. Developers that have early access to the BlackBerry PlayBook are complaining of battery life of two to four hours, whereas the
Samsung Galaxy Tab
lasts around six, and
Apple's iPad
- around 10. We are sure that native support for Adobe Flash 10.1 doesn't help with battery life either. "
From our understanding, this could require a bit of re-engineering
", says Wu.
QNX, while very modern and stable operating system, has been working into network equipment, cars, or even nuclear power plants control, where battery life isn't as much of an issue as with a slim, portable tablet. According to the analyst, the first idea that sprang to mind was to shove a
bigger battery
in there, but that would add bulk to the 0.9 pounds device, which measures just 0.4" thick.
Another issue around the PlayBook is that
BlackBerry App World
has only around 15000 apps, and QNX ones are just getting started. Apple's App Store is the only place where developers can make good money for now. Android apps are mostly free, or are easily cracked, and the market access is fragmented by countries.
Because of the engineering and application store issues, the analyst is predicting just 700 000 units of the BlackBerry PlayBook sold in 2011. Well, RIM is making enough money off its handsets (it's the second most profitable cell phone company after Apple), so it can afford to lose some, while it is going through this transitional period,
replacing its operating system
, and upgrading its hardware platforms.
source:
BusinessWeek