BlackBerry Torch to light up Verizon in Q1, says Kaufman Bros analyst
15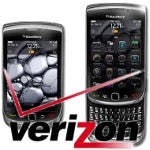 Kaufman Brothers are quite a reputable firm for investment advice in the sphere of telecommunications, technology and media. That is why when one of their senior tech analysts says something, we ought to listen. Shawn Wu's s sources reveal that a
BlackBerry 6
device will be landing at Verizon between January and March. He clarifies that this might be the
BlackBerry Torch
, or a similar device.
Not that the Torch landing into Verizon's portfolio in the first quarter of 2011 is something extremely out of the blue, but it's nice to expect RIM's finest on the largest US carrier. What will be interesting to watch, though, is the cat fight that will ensue among the barrage of Android devices over there, Verizon's BlackBerry mix of
diminishing importance
, and an eventual
iPhone on Big Red
in the next trimester.
via
Barron's