BlackBerry OS 6.0 being planned by RIM?
This article contains unofficial information.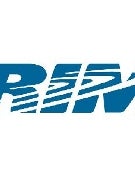 We recently
reported
that RIM is going to upgrade the BlackBerry Tour 9630 to the 5.0 OS later this month or next. Last year, RIM upgraded the first-gen Storm to 5.0 and it became a different, much more usable phone. The exciting news for 'Berry fans is that while RIM has been spreading the 5.0 OS to some of its more recent launches that had 4.x on board, the firm is moving forward and working on the 6.0 build of the BlackBerry OS. This comes from a tipster for BGR whom they characterize as one of their most "solid" sources. Right now, RIM is putting together OS 5.2 which is expected to see the light of day later this year. Obviously, it is way too early to know what RIM's plans are, but hopefully for current BlackBerry users, the 6.0 platform will not have too lofty spec requirements so that current models like the Tour and Storm will be able to get upgraded when the new OS is launched. No time frame for a release was mentioned.
source:
BGR