Meet the BlackBerry Motion (Krypton), possibly the first water-resistant BlackBerry phone
28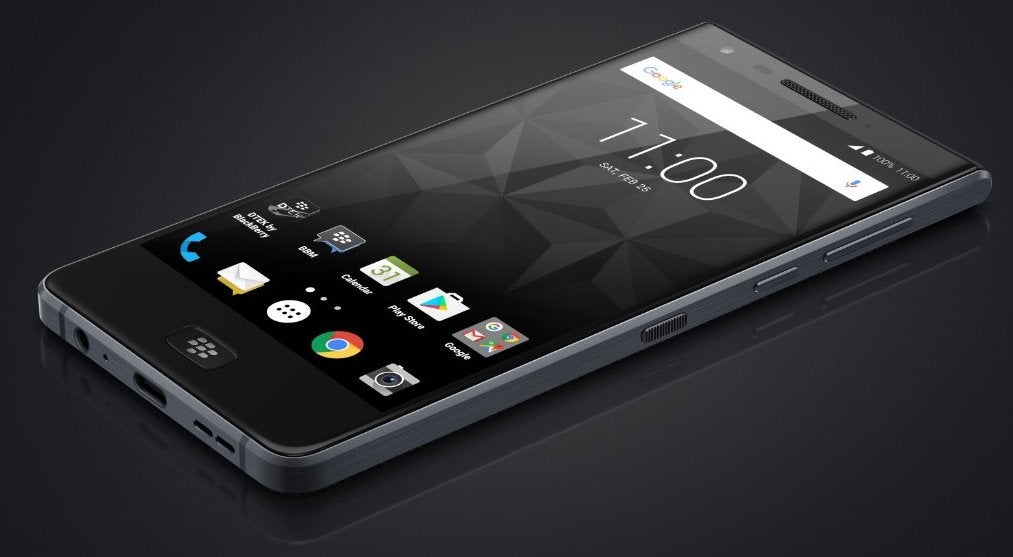 A few months back, it's been confirmed that a full-touch, water-resistant BlackBerry smartphone would be unveiled this October. Weassumed that said handset would be the rumored BlackBerry Krypton, whichrecently received several certifications (including from the FCC) on its way tomarket. Now, it appears that we can take a proper look at the Krypton for thevery first time, thanks to an image revealed by Evan Blass (aka @evleaks). There'sa catch, though: Evan Blass says the handset is actually called BlackBerryMotion, so Krypton must have been just a codename.
As previously rumored, the BlackBerry Motion / Kryptonditches the hardware keyboard that the BlackBerry KeyOne offers, in favor of alarge display (probably 1080p) that occupies most of the phone's front side.Interestingly, it looks like the new handset has a fingerprint scanner on thefront (with an embedded BlackBerry logo), just below the screen. Other thanthat, the Motion / Krypton obviously runs Android, comes with a 3.5mm headset jack,and seems to be made out of metal.
Last month, we saw a photo allegedly showing the rear of theBlackBerry Krypton. If we compare it to this new image that shows the handset'sfront and sides, it certainly matches the overall design.
We assume the BlackBerry Motion will be officiallyannounced in the coming weeks, since we're already in October. We'll be hereto let you know more about the smartphone as soon as we have new details. Until then, do you like what you're seeing above?
source: Evan Blass (@evleaks)
Recommended Stories