BlackBerry Mercury teased again: a second snippet of an official presentation video shows us more
55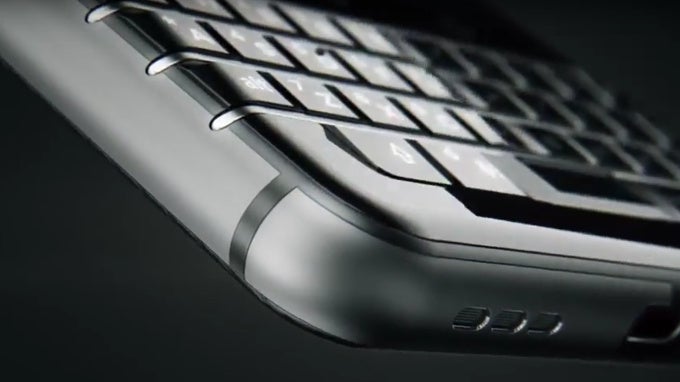 Alright, CES 2017 is on and the smartphone announcements have started rolling out. We know that TCL, the company that will be
building BlackBerry handsets going forward
, will be holding a press event in mere hours, where it will show us some of its new products. The long-rumored-about "Mercury" — an
Android Nougat smartphone
with a
hardware keyboard
— is sure to make an appearance.
Wanting to stir some excitement, TCL has even
teased us
with a snippet from the official promo for the smartphone — a 4-second video that gave us just a tiny glimpse at its keyboard. Now, we get another one, and a bit of a better look at the device.
So, we can see a very clear metal design with rounded corners. It's cool to see how the keyboard is curved at the ends, seamlessly meeting the phone's frame. The data port at the bottom appears to be of the USB Type-C variety. We do see two speaker grilles, but that could be just for symmetry — no confirmation on stereo sound capabilities yet. Before the video fades to black, we are shown the volume rocker and power button, both residing on the phone's right side, and we see what appears to be capacitive buttons under the screen — the Android navigation controls.
The rumor mill says that the BlackBerry "Mercury" will have a 1080 x 1620 pixel display, a Qualcomm Snapdragon 625 SoC, 3 GB of RAM, a fingerprint scanner embedded into the — get this — spacebar key, 32 GB of on-board storage, and a massive 3,400 mAh battery. The operating system on board is expected to be Android Nougat, with BlackBerry's own tools and apps pre-loaded on the device.
Well, it's just mere hours before we find out all the details, stay tuned!