BlackBerry CEO thinks other companies should make a simple, BlackBerry-like smartphone
29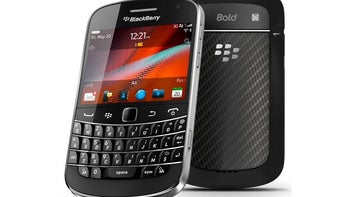 BlackBerry has successfully switched from making smartphones to helping business customers protect their devices. The Canadian company has given all the rights to build BlackBerry-branded smartphones to the Chinese giant TCL, and we've already seen the fruits of this collaboration.
However, BlackBerry CEO John Chen believes there's still room for BlackBerry-like devices in a market completely dominated by Android and iOS. In an interview with Recode's Kara Swisher, BlackBerry's official said that he finds the idea of reviving old phones quite appealing.
Although he doesn't think BlackBerry will do what
HMD has done in the last couple of years
with the Nokia feature phones, he's convinced that "
there might be a need in this world for a phone that is very simple and just focused on secure email, secure texts, and a basic browser
."
He went on to add that a smartphone like the
BlackBerry Bold 9900
could be the perfect candidate for a retro revival and that "
somebody should make that
."
The said device shouldn't offer more than just the basic features you could find in a smartphone, but it would be "highly secure." According to Chen, such a basic Blackberry-like smartphone that's built with security in mind shouldn't cost more than $199.
But what company would be capable to make such a smartphone and how many customers would be tempted to buy it? We might find answers to these questions in the not so distant future since Chen seems pretty determined to "
find a hardware partner to do this
."