BlackBerry CEO admits he was challenged by BB10's learning curve
14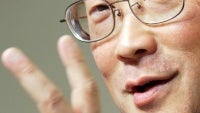 At BlackBerry's MWC 2014 pressbriefing, CEO John Chen opened up about his own user impressions fromBB 10. It turns out Mr. Chen got to experience the platform's fairlysteep learning curve for himself. "It took me a while to getused to BlackBerry 10," he admitted, "but once I got usedto it, I loved it." Although this is a common sentiment amongBlackBerry users, it might have contributed to the Canadian company'sdownward slide. In the words of John Chen, "we did not do enoughto educate the market about the interface" following BB10'slaunch.
The CEO spotted particular symptoms in consumer behavior. "For most consumers, if they getto our new phone and it's not intuitively obvious, they get a littleshy, and they don't want to continue using it." - he explained.That's one of the major reasons why Android manufacturers customizethe stock user interface, for example. Although the original GoogleUI is pretty simple to get around, it needs a lot of "make-up" tonot intimidate the wider public in much the same way.
Mr. Chen also spoke a bit about the BBQ10, whose successor, the Q20, was unveiled at the conferencetogether with the touch-screen BB Z3. Apparently, thekeyboard-wielding Q20, which brings back the track-pad as well asnavigation side-keys, is an example of fan-service. "Virtuallyeveryone we speak to loves our keyboard, so we gave them the Q10,"Chen told attendees, "but people didn't love it as much as wethought through, as they missed the track-pad and hard navigationkeys 'belt' above the keyboard that was on the old Bold and Curveranges."
Indeed, the Q20 is classic productiveBlackBerry in design, and it has biggest screen on a QWERTY 'Berry,at 3.5-inches by diagonal. With the recently-added ease inside-loading Android apps to aid it, perhaps it could regain a bit ofinterest from those outside the core BB audience.