Snap for BB10 lets BlackBerry owners browse Google Play, download previously purchased apps
7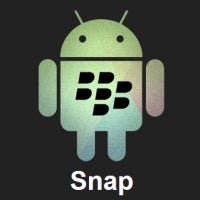 The latest update to BB OS 10 handed'Berry devotees the ability to side-load Android apps. Howeverpushing your .apk's on a BlackBerry handset is a bit of a chore, thususers opted for the Amazon store or other 3rd party appmarkets. However, having access to Google Play is the icing on thecake, and Snap delivers it.
Snap basically lets you browse GooglePlay's vast catalog on your BB10 device with no unwelcome feelings.The app's interface looks exactly how you'd imagine the Play storewill look on a BlackBerry, which should help you feel at home inGoogle-land.
Snap is made by J.P. Muir, a developerwho got annoyed with the manual .apk side-loading process. It appearsthe man is doing a rocking job at supporting and expanding hisdisruptive creation, as the recent update to v2 adds the ability todownload one's previously purchased Android apps on a BB handset. Theuser simply has to log-in with a Google account, and go through thefamiliar hoops.
Bear in mind that auto-updating ofGoogle Play apps isn't mentioned anywhere, and not all applicationsare going to download and run flawlessly. But the most popular ones,including Google and Facebook's, Snapchat, Netflix and the like, area given.
If you want to journey into Android'sapp nexus, Snap is available from the links below.
source: RedLight Of Love via BerryReview