BlackBerry Blend is finally here
13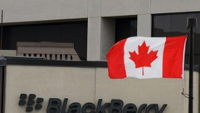 BlackBerry users, rejoice! BlackBerry Blend is finally here,
arriving with Wednesday's launch
of the
BlackBerry Passport
. Simply put, the feature allows you to access information from your BlackBerry handset, on a PC or tablet. Imagine that your job with Spacely's Sprockets has you making calls out in the field all day, meeting with your biggest and most important sprocket buyers. When you get back to the office, the information that you gathered all day on your BlackBerry Passport, can be reviewed on the tablet or PC in your office.
All of your texts are sent to an integrated notification hub available on your tablet or PC. Any device that is connected to BlackBerry Blend will let you work on calendars, emails and files. And the information on Blend is secured by BlackBerry's security expertise. The feature connects to your BlackBerry Passport wirelessly via Wi-Fi, or cellular. Or, you can access Blend by syncing your Passport with your PC, using USB connectivity.
If you sit in the office all day tethered to your PC screen, Blend will allow you to see texts and BBM messages that you can respond to instantly from your computer. Without Blend, you probably would have missed those missives. And instead of bringing your unwieldy work laptop home, Blend lets you access your office by using the feature on your Android tablet or Mac (and soon, an Apple iPad) from home. You can view your work calendar, work email, contacts and files. You can even connect to your work browser and view your firm's intranet sites.
Here's a nifty little trick for those on the go. While you are connected to a laptop via USB using Airplane Mode in-flight, you can answer and respond to emails offline. Once you turn off Airplane Mode, all of your emails are sent from Blend using your BlackBerry handset even before your plane reaches the correct gate.
It really seems that BlackBerry has something for corporations that they might not be able to find on other platforms. BlackBerry Blend for Macs (OS X 10.7 or later required) and PCs (Windows 7 or later) can be found on BlackBerry's web site. BlackBerry Blend for iOS and Android (Android 4.4 or later, please) can be downloaded from the App Store or Google Play Store, respectively. The BlackBerry Passport is available for $599 unlocked, with no subsidized pricing.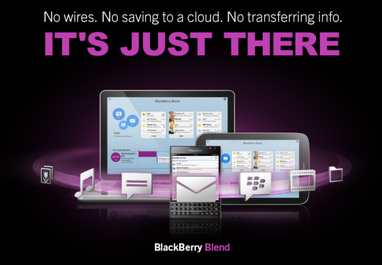 BlackBerry Blend has finally arrived
source:
BlackBerry
via CNET