BlackBerry Blend appears in "My World" section of BlackBerry World
6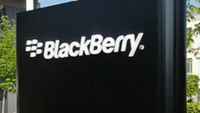 BlackBerry Blend is expected to be available once the
BlackBerry Passport
launches. That is expected to be sometime before the end of this month. The feature, which we've written about quite often,
allows you to view much of the content from your 'Berry handset, on a larger screen
like a tablet or browser. While some tablets might work with Blend, the
BlackBerry PlayBook
is not expected to be one of them.
BlackBerry sees Blend as being an indispensable tool in the enterprise. Imagine using your BlackBerry Passport to gather information while out of the office, and the using Blend to access it on the desktop PC in the office. And if your company is using BES10, Blend can be used to access your firm's intranet.
Right now, BlackBerry Blend is showing up in the "My World" section of BlackBerry World. Clicking on it results in an error message for now, so don't get terribly excited yet.
source:
Crackberry