BitTorrent developing its own secure communications app for Android
2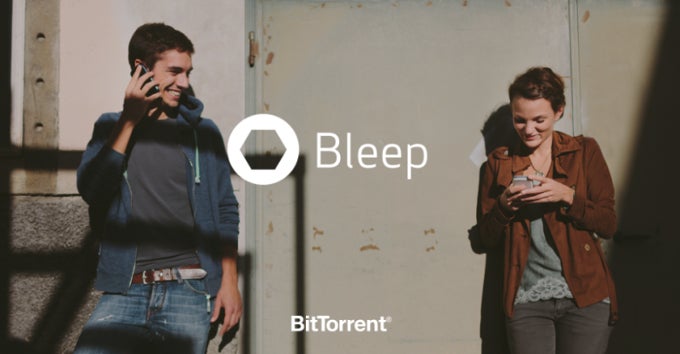 Secure and encrypted communication seems to be gaining popularity these days, when rumors about the NSA, the Chinese government, and who-knows-who-else tapping into our phone conversations, messages, and media, are a common theme. Some manufacturers seem to acknowledge that – with the upcoming
Blackphone
(bearing a supercharged-for-security, forked version of Android) and BlackBerry's constant
bragging about their security features
. Naturally, it was only a matter of time before third-party encrypted communication apps, such as
Signal
, started popping up for "regular" phones.
The newest developer who wants to join the secure connections scene is BitTorrent. That's right, the makers of the good old P2P software that none of us ever used to download anything illegal, are bringing their no-server-between-users ideology to mobile communications. BitTorrent's app will be named Bleep and it will use your phone's Internet connection, be it Wi-Fi or data, allowing you to discuss your secret plans via both calls and messages. BitTorrent labels their upcoming service as "Person to Person" decentralized connection, which means that users' phones will be connected directly, with no data servers, proxies, or anything else between them, providing no point at which anyone can meddle with their information.
The app is being prepped for Android, though it's still in pre-Alpha and can only work on Windows 7 and 8 desktop platforms. Anyone can sign up to be a tester and will eventually be contacted by the dev team. Testers can also send invitations to their friends, in order to get them in on the program faster.
source:
BitTorrent Blog
via
Pocket-lint