Blackphone to begin shipping in three weeks
7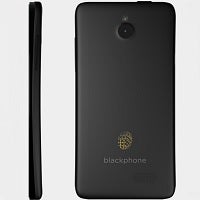 The privacy-centric Android powered smartphone, known as Blackphone, will begin shipping in three weeks. The project, a partnership between Geeksphone and Silent Circle, was introduced at MWC earlier this year, and orders for the device were so strong that it essentially sold out in just a couple weeks.
The Blackphone features a suite of secure apps that power phone and other communication tools on the device along with some complimentary services that are, by themselves, subscription based.
The Blackphone was available to early adopters unlocked for $629, plus applicable taxes and shipping before it sold out. However, eventually supply will catch up with demand, as Silent Circle expects to sell millions of devices. When considering the bundled services that are included, the Blackphone works out to be quite a bargain.
Specification wise, the Blackphone is not breaking new ground. The 720p, 4.7-inch display is surrounded by a black polycarbonate body. Underneath is a
2GHz quad-core NVIDIA Tegra 4i CPU
, 16GB of expandable storage, 1GB of RAM, 8 megapixel main camera, and a 5 megapixel front facing camera. All the common GSM/HSPA bands are supported for global connectivity, and there is global LTE support too.
While the Blackphone is not going to be bulletproof against, say, the NSA, the goal is to give users more control, and the phone will even lie to block unnecessary app access (say an app that wants access to your address book, but the app has nothing to do with your contacts, the Blackphone will falsely report an empty list to the app).
There will be carrier distributors, though at the moment, all the announced partnerships are in Europe. Silent Circle has raised over $30 million to keep the project going though, including money from people like Ross Perot, Jr. US, UK, and Canadian military operations are also engaged with Silent Circle.
Were you an early adopter? Your device will ship in just a few weeks.
source:
Light Reading