Signal will keep your iOS calls private
5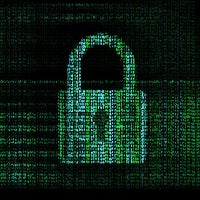 Open Whisper Systems, the developer behind secure voice call app
RedPhone
for Android, has launched
Signal
for iOS. Besides being compatible with
RedPhone
,
Signal
encrypts iPhone users' phone calls, so that merger plan you were discussing stays a secret until you announce it. And you can use your regular phone number to have your calls encrypted end-to-end; no password is needed. In addition, the metadata belonging to each call is protected.
The Open Whisper System iOS team is also working on an app that will encrypt text messages, and be compatible with its TextSecure for Android. Eventually, RedPhone and TextSecure will merge into a Signal app for Google's open source OS.
To prevent against someone getting in the middle of you and the person you are calling, the ZRTP protocol used by the app for encryption, will generate a random pair of words. For example, let's say that the random pair reads
Mashed Termite
. Both sides of the call should have the same random pair, so if you repeat your pair of words to the other side of your conversation, and they don't match, it means that you have someone intercepting your calls.
Signal uses Wi-Fi or data, but does not use minutes from your voice plan. In fact, the app is free and is now available in the Apple App Store.
source:
Signal
via
TechCrunch
,
GSMArena