Bill proposed in Texas would make it illegal for Verizon and other carriers to throttle data speeds in disaster areas
2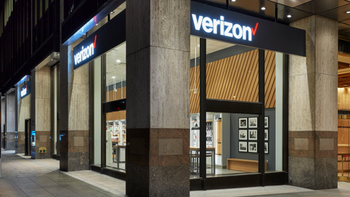 You might recall that last year, Verizon got the journalistic equation of a black eye
after it throttled the internet connection of a vehicle used by the Santa Clara County Fire Department
. The data speed on the truck, which was used during the Mendocino Complex fire in California last summer, dropped from 50Mbps to about 30kbps. A Verizon rep told the county's fire chief that to get its connection back to normal speeds, the fire department would have to sign up for a new Verizon plan that cost twice as much as the one it had.
As if that wasn't bad enough,
Verizon became the poster child for "bad optics"
by releasing a promotional video just a couple of months after the original story came to light, that talked about how inportant it is for first responders to use a wireless provider that they could trust. The video showed a fire captain saying, "No matter how much we train, the last thing you want in a disaster is to lose communications. Without communications, people get hurt."
To keep Texans safe,
a bill proposed in the Texas House of Representatives
(via
Gizmodo
) would change the law in the state to make it illegal for wireless carriers in Texas to throttle internet service in a declared disaster area. The bill, HB 1426, would not prevent carriers from throttling service under ordinary circumstances, and would allow a provider to slow the data speed for emergency personnel outside of areas that have been declared a disaster.
Santa Clara County Fire Chief Anthony Bowden has gone on record as stating that in his opinion, Verizon's decision to throttle his fire department's vehicle was done to get the department to upgrade to a more expensive plan. For its part, Verizon says that what happened with the Santa Clara County Fire Department was a "mistake" since it usually removes restrictions on service during emergencies.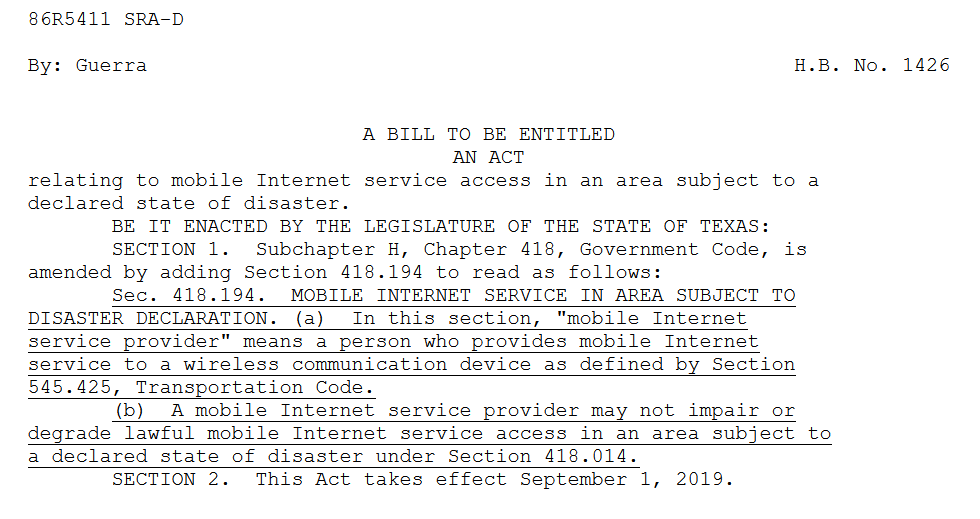 HB 1426 would prevent wireless carriers in Texas from throttling data speeds in declared disaster areas