Bethesda confirms The Elder Scrolls: Legends is coming to smartphones and tablets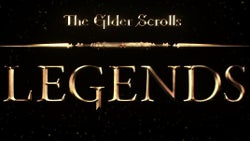 Bethesda's take on CCG (
collectible card game
) genre can't happen anywhere else but in the Elder Scrolls universe. And so the publisher announced The Elder Scrolls: Legends will be launched on smartphones and tablets over the coming months.
Developed by Dire Wolf Digital, the game was in beta on the PC since last year. Today, Bethesda confirmed that the PC version of The Elder Scrolls: Legends is officially out of beta. Those who've been playing in the beta will also get to keep all their cards and rewards they have earned.
Now that developers have finished working on the PC version,
Bethesda
announced The Elder Scrolls: Legends will be released for the iPad on March 23.
Also, Android tablet users will be able to play the game starting April. As far as smartphones go, Bethesda announced the game would be available on smaller screens sometime in "early summer."
In the meantime, developers promised to continue to adjust the cards and introduce new event meant to provide "
balanced, evolving and dynamic experience for all players
."
And to make things even more exciting for fans of the CCG (collectible card game) genre, Bethesda announced that it would be launching the first major story campaign update for Legends on April 5.
The update called The Fall of the Dark Brotherhood, a completely new story, will offer solo PvE content with more than 20 missions spread across three maps, along with 40 new cards.
Although Bethesda doesn't say, the new story campaign won't come for free, but those who purchase it will also receive a Doom Wolf mount in The Elder Scrolls Online (PC/Mac) as a bonus.