Best zombie games for Android and iPhone! (2017)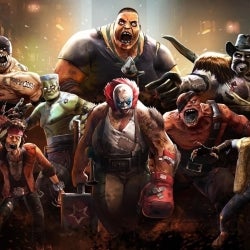 Zombie games never go out of fashion, do they? It seems the world can't get enough of slaughtering the undead. Come on, zombies did nothing wrong! Poor beings are just trying to survive by biting off a head or two, can't fault them for being who they are!
Alas, this selection of various shooters, cutters, and all-around zombie murdering mayhem won't make a compelling case for zombie rights worldwide. But at the very least, it's going to let you have some mindless fun – if you let the ghouls maul your brain, that is. Otherwise, you're going to be very focused as swarms of ghastly undead flood the screen!
Best zombie games for Android and iPhone! (2017)