Best word puzzle games on Android and iOS (May 2016)
4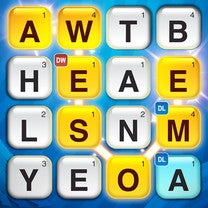 It was 1931 when American architect Alfred Butts came up with a game he called Lexiko. In a nutshell, players had to construct words using letters they had drawn at random – an idea that eventually paved the way for the hugely popular Scrabble to come into existence. It is estimated that about 150 million sets of the game have been sold since its official debut in 1938. That's quite a lot!
Scrabble wasn't the world's first word game, however – people have been playing hangman for well over a century. It wasn't the last either. The word game genre is still very much alive and is doing well on the digital playground. Indeed, there are dozens upon dozens of word games available as apps for smartphones and tablets, and this post is dedicated to the best among them.
Be warned, though: word games won't wow you with flashy graphics, realistic physics effects, or fast-paced multiplayer gameplay. But instead, they will give your brain a beneficial workout and will give your spelling skills a boost. Does this sound like your cup of tea? Then dive into the slideshow below and be ready to start downloading!