Best unlocked smartphones under $200 (2017)
9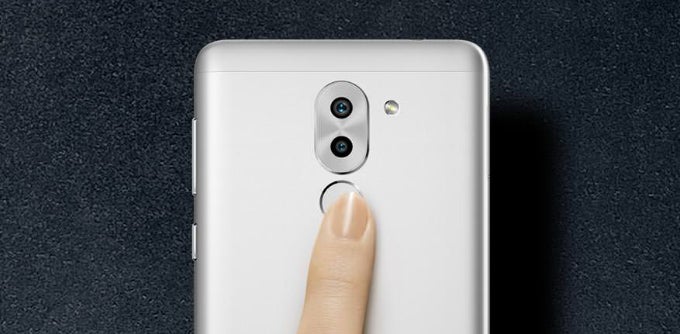 Unlike some years ago, in 2017, cheap unlocked smartphones are not at all terrible. Thus, if you don't have more than $200 to spend, you can still find a brand new, reliable handset that runs a recent version of Android and doesn't skimp on features seen as high-end a while back (like LTE connectivity).
If you're looking for the best such handsets - under $200, but with decent features and performance - we have a list that should help you find what you need.
For this article, we've considered only unlocked phones that are officially sold in the US (with warranty). Unfortunately, just one of these handsets - we'll mention it - can be used on all US carriers, the rest being fully compatible only with GSM/LTE carriers (T-Mobile, AT&T, and so on). On the bright side, all the smartphones listed below - in no particular order - currently run Android Nougat, either out of the box, or following official updates.
Announced and released last month, Motorola's Moto E4 is the newest smartphone on this list (perhaps that's why it runs Android 7.1 Nougat, not 7.0 Nougat like the other devices you'll see here). Since it's sold for just $129.99, the Moto E4 doesn't offer any mind-blowing features, but it's seriously one of the best handsets at this price point.
Partially made out of metal, the Moto E4 sports a 5-inch 720p display, and benefits from a splash-resistant coating. The phone is powered by a decent quad-core Qualcomm Snapdragon 425 processor, further offering 2 GB of RAM, 16 GB of expandable internal memory, and a very accurate fingerprint reader. You're also getting two cameras (rear and front) with LED flashes. Best of all, the Moto E4 is the only handset on our list that's fully compatible with all US carriers, including Verizon, AT&T, T-Mobile, and Sprint.
Available in the US since January, when it was launched for $249, the metal-made Honor 6X now officially costs $199.99, so we can obviously include it in this article. Specs-wise, the Honor 6X is the most advanced smartphone here, offering a 5.5-inch 1080p display, an octa-core HiSilicon Kirin 655 processor, fingerprint scanner, 3 GB of RAM, and 32 GB of expandable storage space. Also worthy of mention are the phone's dual rear camera (12 MP + 8 MP), and its 3340 mAh battery that can easily last a full day.
The standout feature of the Asus ZenFone 3 Max is its 4130 mAh battery that can last for 2 days with normal usage. Recently updated to Android 7.0 Nougat, the ZenFone 3 Max has a 5.2-inch 720p display, it's powered by a quad-core Mediatek MT6737M processor, and comes with 2 GB of RAM, 16 GB of internal memory, and microSD card support. There's a 13 MP camera on the back of the smartphone, while the front-facing camera is a 5 MP one. The ZenFone 3 Max currently costs $129.99.
The Xperia L1 may not be made out of metal (like some of Sony's more expensive handsets), but it still has some of that Xperia-specific elegance that certain users are quite fond of. Priced at $199.99, the L1 is Sony's most affordable Android Nougat phone of 2017. But its features are decent nonetheless, including a quad-core MediaTek MT6737T processor, a 13 MP rear camera, 16 GB of expandable internal memory, and 2 GB of RAM. The Xperia L1 also offers a 5.5-inch 720p display, thus being one of the largest devices presented here. What the phone
does not
offer is a fingerprint scanner.
The Galaxy J3 (2017) is one of Samsung's newest unlocked phones available in the US, while also being among the company's cheapest handsets released this year. Sold for $149.99, the Samsung Galaxy J3 (2017) is a pretty compact device, sporting a 5-inch 720p display. The smartphone will perform just fine most of the time, as it's powered by a quad-core Exynos 7570 processor helped by 1.5 GB of RAM. Also on board are a 5 MP rear camera, 16 GB of expandable storage space, and a 2600 mAh battery. Similar to Sony's Xperia L1, the Galaxy J3 (2017) does not come with a fingerprint scanner.