Best tablets of CES 2011: Results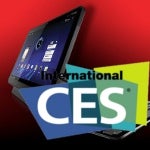 If you want to know which were the best tablets presented at this year's
CES expo
, according to a total of 3222 votes submitted for our poll that we published about three days ago, then you've come to the right place. And we've got to tell you, folks, the final results are downright surprising, so read on, please...
So, which one do you think scored highest? The
Motorola XOOM
? The
RIM BlackBerry PlayBook
probably?
Notion Ink Adam
. Seriously. And by what a margin it's won! With a staggering
61.33%
of all votes, the Notion Ink Adam leaves everything well behind its back. Actually, this strong support isn't that unexplainable at all. The Android-based Notion Ink Adam will come packed with great features such as a 10"
Pixel Qi display
, powerful
dual-core Tegra 2 chipset
and an innovative
Eden UI
.
A few hours later at the finish line finally comes the second-most desired tablet from CES 2011, namely – the
Motorola XOOM
, with
22.32%
of all votes. The XOOM is also brilliantly spec'd and will come with Google's much-anticipated
Android Honeycomb OS
, specifically crafted for tablets.
Unsurprisingly, third comes the other all-round solid performer, the
RIM BlackBerry PlayBook
, with its own
QNX OS
to run the various harware goodies, such as the 7" capacitive screen, dual-core 1GHz processor and 1GB RAM. With the seemingly modest
6.49%
of all votes, the PlayBook has turned out to be the last significant tablet to be showcased at CES 2011.
Check out the rest of the results below!