Best smartphones of MWC 2016: PhoneArena Awards
69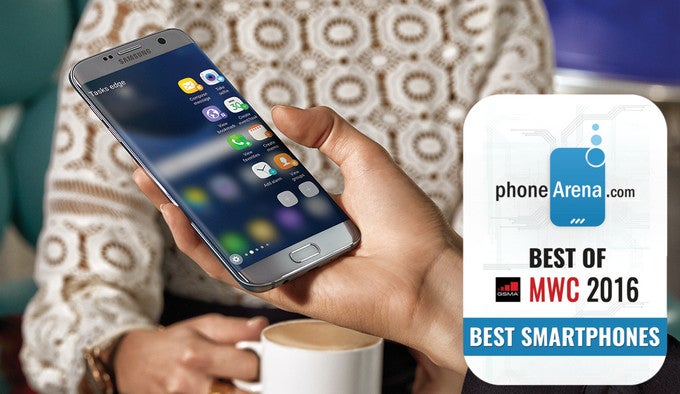 And just like that, another Mobile World Congress is behind us. We had an amazing time checking out the latest innovations in technology – from smartphones, tablets, and wearables to talking human-like robots, virtual reality headsets, and blazing-fast 5G networks. We had a blast witnessing the announcements of the latest products by Samsung, LG, Sony, HTC, and many other companies. We enjoyed snacking on home-made tapas and sipping on locally brewed beer. But now it is time to pack our bags and head home. Indeed, time flies when you're having fun.
Before we board our flight, however, we think there's one more thing we should do. We feel obliged to highlight the best smartphone we saw at MWC 2016. And if you've been following our coverage, you might not be surprised by our top pick.
Best smartphones of MWC 2016: Samsung Galaxy S7, Galaxy S7 edge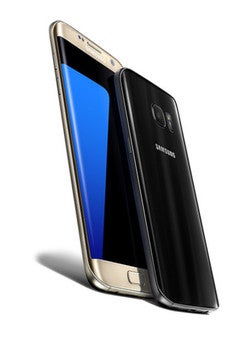 The Samsung Galaxy S6 was already a really good smartphone. So were the Galaxy S6 edge and S6 edge+. This is why Samsung didn't need to deliver anything radically new with the
Galaxy S7
and S7 edge. It just had to polish its flagship phone and its counterparts a bit further. And so Samsung did.
On the outside, the Samsung Galaxy S7 and
Galaxy S7 edge
look more or less identical to last year's models. Dig a little further, however, and you'll see how they bring a number of meaningful, practical improvements to Samsung's formula. The two new phones sport better cameras, faster processors, IP68 dust and water resistance, and expandable storage. And all of that in a sleek, stylish body. Sure, the phones are a bit thicker and heavier than their predecessors, but we don't mind that at all, knowing that the two pack bigger batteries and their cameras don't stick out as much. Besides, that new Always On Display feature is kind of neat.
So yeah, the Galaxy S7 and Galaxy S7 edge are looking like top-of-the-line Android phones, and we can't wait to give them the full-on review treatment. This is likely to happen very, very soon, as Samsung will be launching them as early as March 11.
First runner-up: LG G5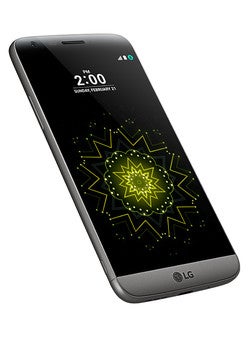 Few were the phones at MWC that drew as much attention as the LG G5. Many were curious to see its unorthodox, Modular Design in action and to experience its wide-angle, 135-degree secondary camera. Indeed, LG's new Modular Design concept might hold great potential, Although we're not entirely convinced, having tested the modules and accessories made for the LG G5 at the MWC show floor – the camera grip and external audio DAC by B&O being among them. Still, being able to expand the functionality of a smartphone, all while retaining the removable battery and storage expansion, sounds great to us!
As for the wide-angle camera we just mentioned, it is actually something we can see ourselves using – when shooting in tight spaces or when taking photos of grandiose pieces of architecture, for example. And when we don't need the wide-angle feature, the high-quality main camera stands at our disposal.
Second runner-up: Sony Xperia X Performance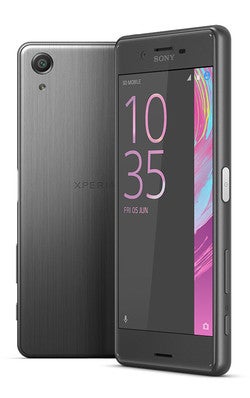 Who doesn't like a pleasant surprise? One came from Sony at Mobile World Congress – the company announced its brand new X-series of smartphones. And the best device in the lineup is the Sony
Xperia X Performance
, which is shaping up as a great smartphone overall.
One of the phone's highlights is the latest Qualcomm SoC beating inside it – the Snapdragon 820. Then there's the 23MP camera, featuring Sony's latest – and supposedly really fast – autofocus technique. All of this, along with a 5-inch screen, a 13MP front camera, and expandable storage slot, are housed in a stylish, metal-made body with a traditional Sony feel to it.
All in all, the Sony
Xperia X
Performance could be a great all-around device – a smartphone made to deliver a no-nonsense smartphone experience, with none of the bells and whistles found on competing devices. Whether that's the case, however, will be known in a few months, when the Xperia X Performance hits the shelves.