Best of CTIA 2011: People's Pick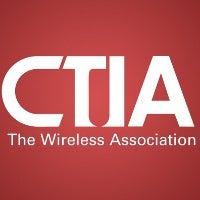 CTIA Wireless 2011 followed one of thebiggest stirs in the industry after AT&T announced it's about toacquire T-Mobile USA. But whatever that change brings, one thing iscertain – CTIA pushed the envelope on 3D and gizmo thickness forall carriers and manufacturers. And changed this year's show was –T-Mobile's chief executive cancelled his presence in the four-carrier CEOroundtable discussion, while international presence was also hinderedby the tragic events in Japan.
Does this mean we didn't have alandslide of announcements? Not at all – Sprint's HTC EVO 3D andAT&T's LG Thrill 4G were unveiled with much fanfare from thethird dimension and the ultra-thin Samsung Galaxy Tab in its10.1-inch and 8.9-inch forms all impressed us. But we've had our sayand now we're eager to hear your opinion about the devices present atthe show. Did the 3D handsets steal the show? Or was it the tabletinnovation that took your heart away? Feel welcome to voice youropinion in the poll below and truly decide which gadget ruled thisyear's CTIA!