Best new Android and iPhone games (March 22nd - March 28th)
5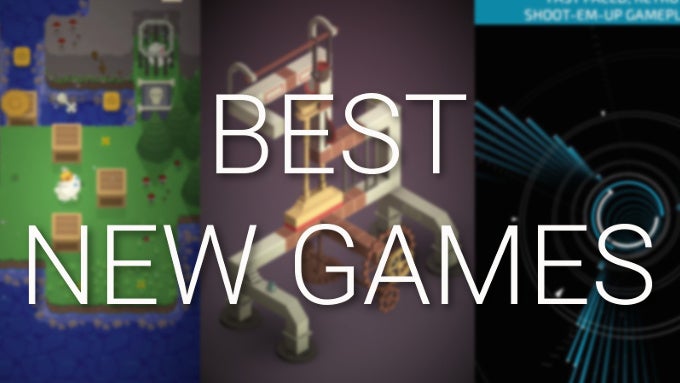 The last week of March has been a great week for gamers on mobile.
There was one new particular game that we were eager to play: Monument Valley clone Dream Machine, an absolutely stunning puzzler using the same visual style we got to know and love in Monument Valley, but with new and more varied gameplay tricks to explore. With a price of just one dollar and no nasty in-app purchases, the game is a steal.
Then, there was one other game that we could not stop playing: the quite addictive Super Arc Light, a very different arcade type of a game with distinct graphics style and with quite challenging game conditions.
These and a few more went in our list of the best new Android and iPhone games for the last week of March 2016. Check out all of them below and let us know your favorites in the comments.
Dream Machine
Price: $1
Genre: Puzzler
Dream Machine is a beautifully made Monument Valley clone. And it's not just about copying the looks and the mechanics of that game (yes, the mechanics are mostly the same), but it's also about a different story line: you are just one robot, a 9to5 part of a system in a world with set laws and limits. But you fall off the production line and that's where your journey starts: to see and explore the world anew and discover that its laws are not as obvious and clear as they seem.
King Rabbit
Price: $1
Genre: Puzzle / Action
King Rabbit is a mixture of a puzzle and action game in a 2D game from a top-down perspective. With a very distinct graphics, the game has you running through levels collecting keys, potions, crowns, bombs, saws, levers, switches, and spikes, as well as shooting turrets. The levels grow in difficulty as you advance through the game and your job as a king rabbit is to save your citizens from devious enemies.
Super Arc Light
Price: $1
Genre: Radial shooter
Super Arc Light is a minimalistic, arcade radial shooter where you must defend your base to the death against waves of challenging enemies.
Super Arc Light features a one button control system, delivering a fast-paced, retro shoot-em-up gameplay experience. Survive for as long as you can, taking down tough enemies with speed and accuracy for the ultimate high score. With numerous weapons to unlock, each with their own spectacular visual effect – light up the skies as you destroy your foes in an epic display of space warfare.
Rayman Classic
Price: $5
Genre: Platformer
To celebrate its 20th anniversary, the original Rayman is back… and for the 1st time on your mobile. The classic platformer has you fighting against evil Mr Dark, who has stolen the Great Protoon and captured the Electoons. Rayman, the limbless hero, is on a task to free the Electoons, defeat Mr Dark and restore the world's harmony.
Doomsday Clicker
Price: Free
Genre: Simulation
In Doomsday Clicker you are the supreme leader that has spent years developing the technology required to survive the total destruction of our planet, and when Doomsday arrives, the survivors have no choice but to turn to your. Tap the buttons to build your underground shelter, then tap some more to expand it with luxurious rooms and upgrades. The bigger your bunker, the more people you hold, and the more coins you make.
9th Dawn II
Price: $8
Genre: RPG
Explore an expansive and rich world; venture through thick forests, ancient ruins, deep caverns, and besieged towns. From the southern sands of the frigid glaciers to the north, engage in battle with the terrifying monsters and other unsavoury figures that aim to stand in your way.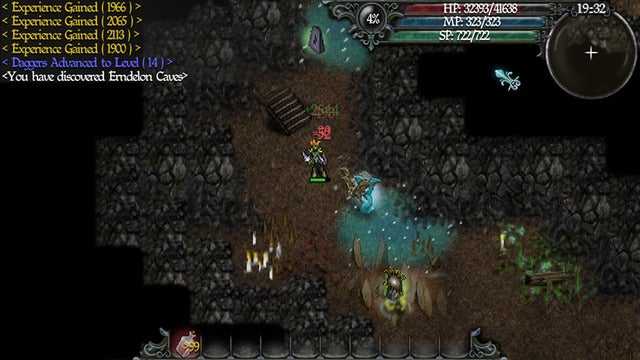 Trapdoors
Price: Free
Genre: Puzzler
Trapdoors is a simple yet challenging puzzle game with 100 levels. Escape each room by collecting the key and reaching the door. You will need to avoid the pitfalls, crazy obstacles and traps, all while collecting stars to get 100% completion and unlock additional characters.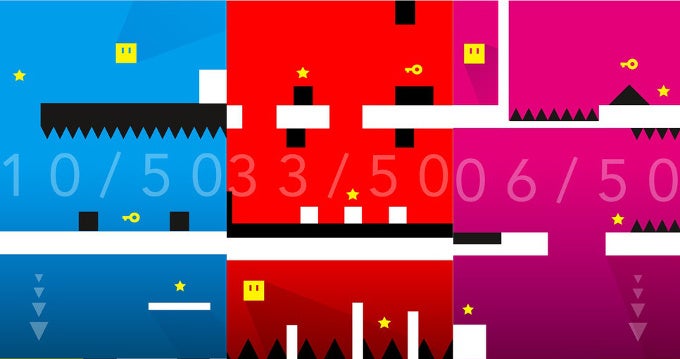 Onion Force
Price: $3
Genre: Tower Defense/Action Adventure
Onion Force is a hybrid Tower Defense/Action Adventure game with 30 levels of butt-puckering mayhem. Find the right strategy to strengthen your team chosen from a diverse cast of characters, and try to save the last king from his impending doom.