Best new Android and iPhone games (February 25th – February 29th)
8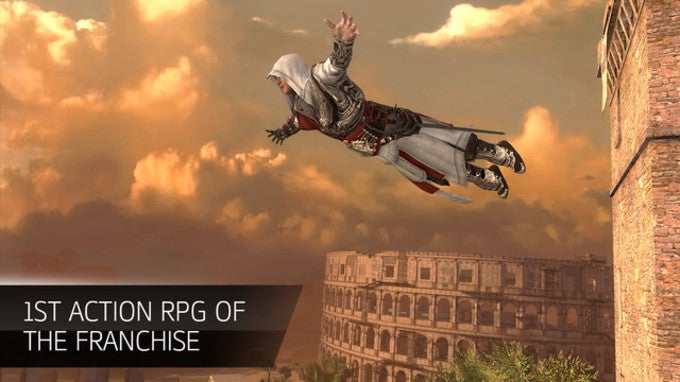 The end of February brings us a bunch of great new games for both Android and iOS. Our job here is to pick the very best ones, so that you don't have to go through the bad ones.
Luckily, this week there is a lot to choose from, but the game that will likely be on top of many people's lists is Assassin's Creed Identity, freshly released for iOS (and coming to Android this spring). The action RPG features great graphics and intense gameplay, as you get to choose and developer your character throughout the game.
Our personal favorite comes in at number ten: Super Tribes, a turn-based strategy / city builder type of game with captivating retro styled graphics and dynamic gameplay. This is just for starters, though: check out the full list of the best new Android and iPhone games for the last week of February 2016 right below.
#1: Assassin's Creed Identity
Price: $5
Genre: Action RPG
Assassin's Creed Identity is a new action RPG game with its story taking place in Renaissance Italy. It revolves around mysterious Crows clan and at its core it is an Action RPG game: choose your class, customize your character, and improve it by adding skills and items throughout the game.

Assassin's Creed Identity costs $5 and is available on iOS devices only. An Android version is in development, but it will launch on the Google Play Store sometime this spring.
#2: Snowboarding The Fourth Phase
Price: Free
Genre: Sports
Snowboarding The Fourth Phase is a snowboarding game focused on getting the tricks right and doing them in a game with outstanding graphics. As you play and learn new tricks, you also get to collect and upgrade the latest drones, snowmobiles, snowcats and even helicopters. Build your basecamp for world snowboard cinematic domination.
#3: The Walking Dead: Michonne - A Telltale Miniseries
Price: $5
Genre: Adventure
The Walking Dead: Michonne - A Telltale Miniseries stars the iconic, blade-wielding character from Robert Kirkman's best-selling comic books. Haunted by her past, and coping with unimaginable loss and regret, the story explores Michonne's absence between issues #126 and #139 of the comic book. In this three part miniseries, players will discover what took Michonne away from Rick, Ezekiel, and the rest of her trusted group… and what brought her back.
#4: Juggernaught Wars
Price: Free
Genre: Action RPG MOBA
Juggernaut Wars is a new Action RPG MOBA game, where you get to pick from some 30 unique warriors, each boasting their own set of abilities. Each hero has their own personal story but now they share the common destiny: to go through many trials with dignity and gain many glorious victories. Assemble your unique party, get ready for an exciting story campaign, battles with hordes of monsters, PvP-fights on the combat Arena and more.
#5: Forbidden Deserts
Price: $7
Genre: Board game
Your mission to recover a legendary flying machine has just been thrown into chaos. An unexpected sand storm has forced your helicopter to make a crash landing. Now, stranded in the vast desert and exposed to an unrelenting storm, your only hope for survival is to quickly excavate the ancient city, find the parts to the flying machine, and rebuild it to escape.
#6: Dream League Soccer 2016
Price: Free
Genre: Sports
Sign top superstar players such as Diego Costa and Aaron Ramsey to create your very own Dream Team! Choose your formation, perfect your style and take on any team who stands in your way as you rise through 6 Leagues to top the prestigious Elite Division. Be prepared for smart, tactical AI to form a challenging and addictive experience. The game features new visuals, realistic animations and 60fps dynamic gameplay on compatible devices.
#7: Fire Fu
Price: $2
Genre: Action
Fire Fu is an intense and frenzied arcade game where you must set alight hordes of devilish critters with fierce and fiery martial arts. With fire at your fingertips, unleash scorching attacks and frazzle waves of enemies with speed and accuracy, leaving behind nothing but smouldering ash!
#8: iSlash Heroes
Price: Free
Genre: Casual
iSlash Heroes features the very familiar from the earliest days of gaming slashing action that will make you feel like a ninja. It's packed with new features, new enemies and new challenges. Master your skills in Casual mode and when you are ready unleash your inner Ninja for ultimate destruction. Easy to learn yet challenging to master, iSlash Heroes features two modes with 200 levels.
#9: OK K.O.! Lakewood Plaza Turbo
Price: Free
Genre: Brawler
In this brawler, you get to become a hero with K.O. and use super radical moves to battle the evil Lord Boxman. Lord Boxman will do anything to destroy Lakewood Plaza. But you can't let that happen! Learn new fighting moves, unlock special attacks and use powerful items to stop his army of evil robots. Become the hero you always knew you could be, and send that bum packing!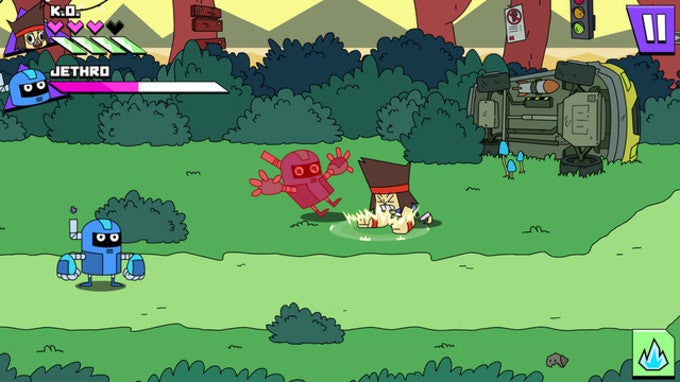 OK KO
#10: Super Tribes
Price: Free
Genre: Turn-based strategy
Super Tribes is a turn based strategic adventure. It's a game about ruling the world, fighting evil AI tribes, discovering new lands and mastering new technologies. Auto generated maps make each game a new experience, with unlimited replay value. Pick and choose among different tribes. Wander in the dark cold forests of Barduria, explore the steamy Kickoo jungles or claim the lush field of the Imperius empire.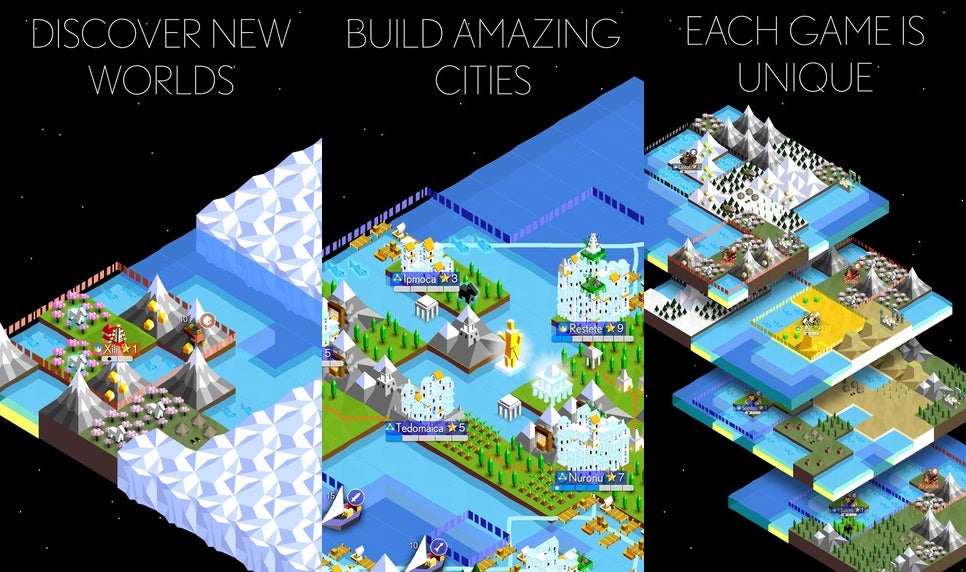 Super Tribes
#11: Flipper Fox
Price: Free
Genre: Platformer
Meet Ollie, the happy-go-lucky party planner on your adventure through the colorful world of Flipper Fox. Swipe to flip tiles, creating a path for Ollie to find the supplies needed to make his friend's parties a hit. Each puzzle has three objectives. Make as few flips as possible, collect all the coins and reach the end.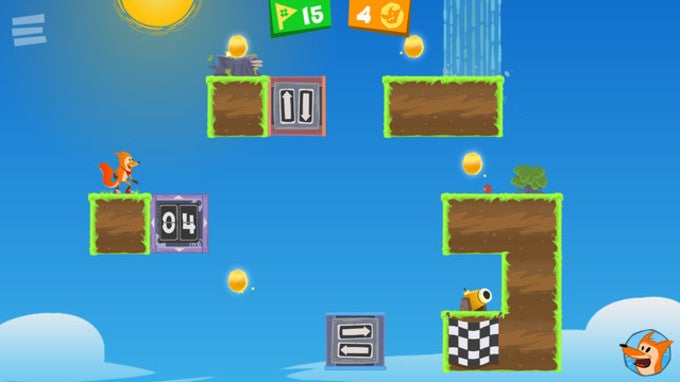 Flipper Fox
#12: OlliOlli 2
Price: $17
Genre: Sports
Drop in to Olliwood and prepare for finger-flippin' mayhem in this follow up to cult skateboarding smash OlliOlli. The iconic skater is going all green-screen with a stunning new look, plucking you from the street and dropping you squarely in the middle of the big screen's most bodacious cinematic locations. А gaming controller is required.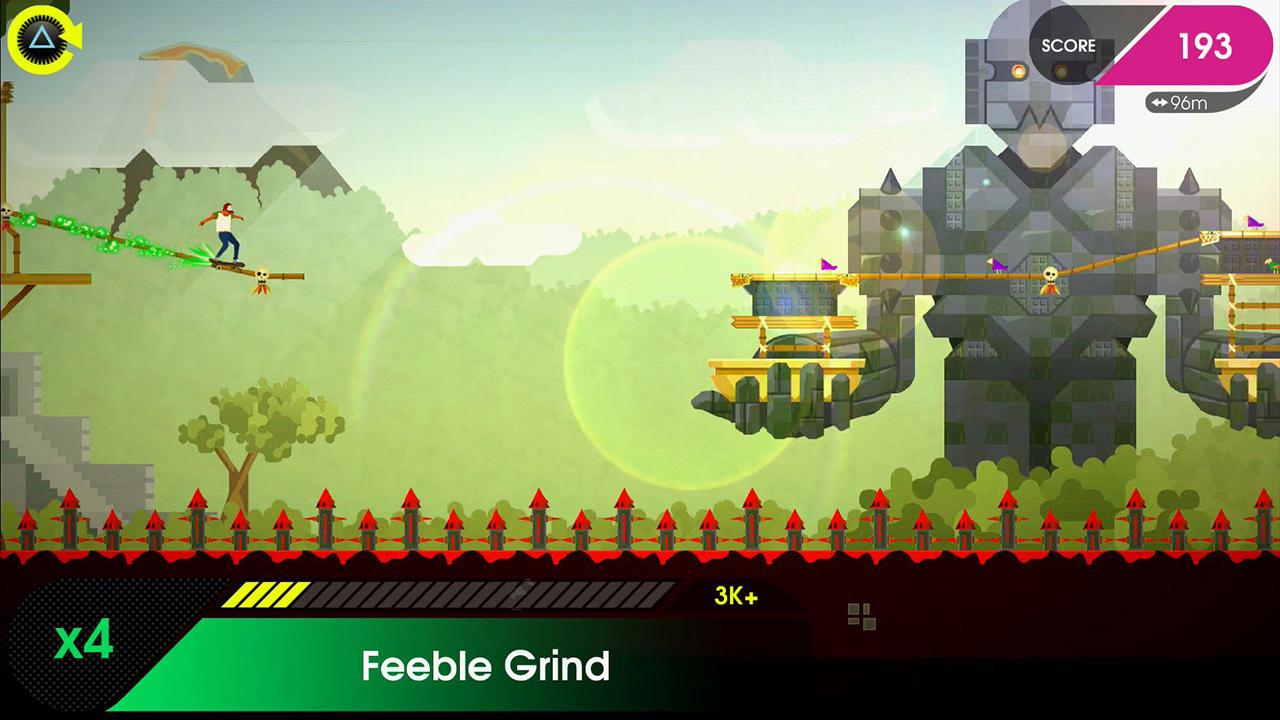 OlliOlli 2
#13: Parallax
Price: $11
Genre: Puzzler
Parallax is a first-person puzzle game with two overlapping worlds. Weave back and forth between black and white as you try to be in the right place, in the right dimension, at the right time. Use switches, boosters and gravity to help you reach the exit. Can you conquer every mind-bending level?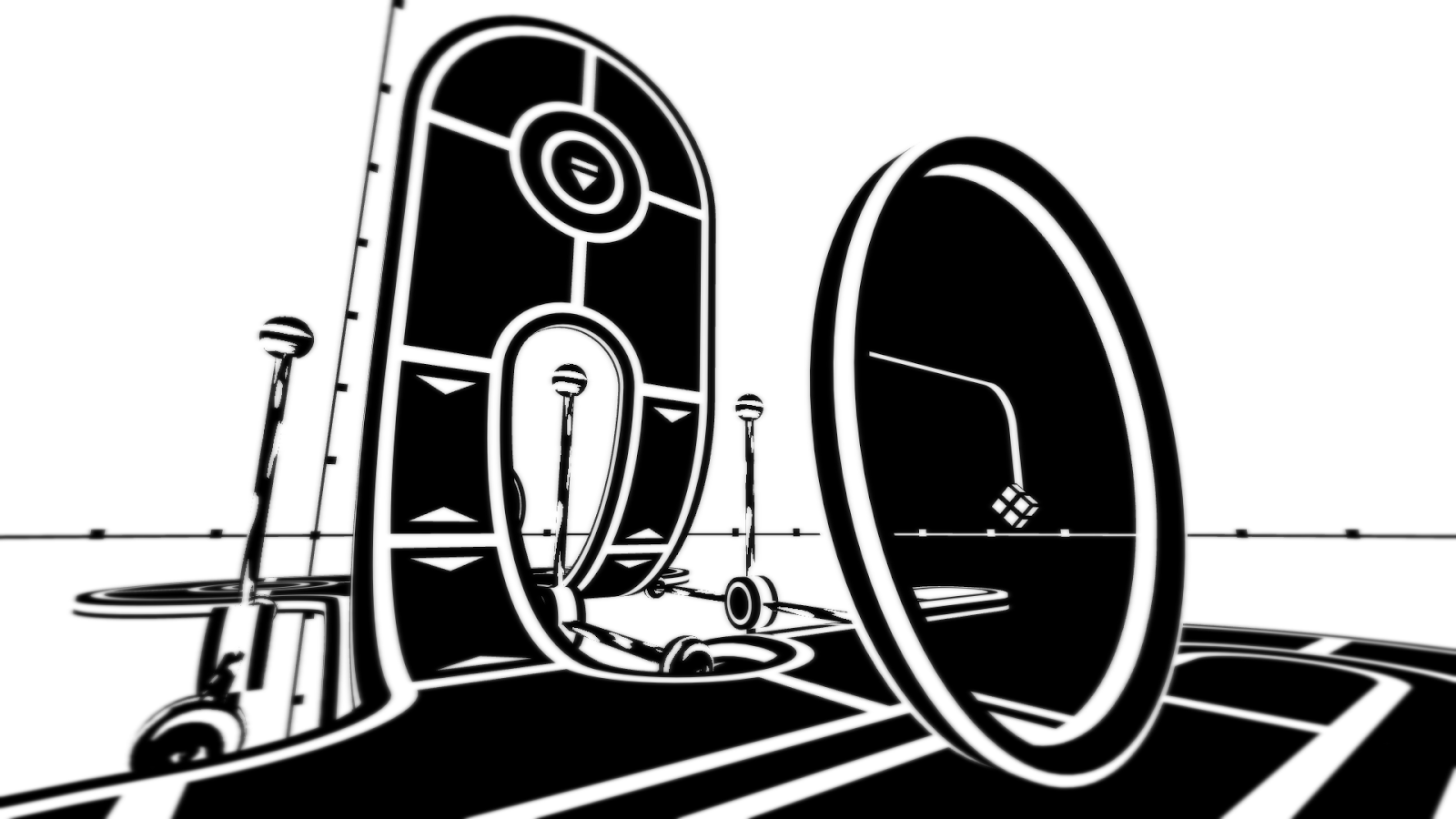 Parallax