Best new Android and iPhone games (February 16th - 22nd)
15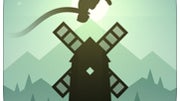 Let's start off the week with some fun! In our weekly round up of the best new Android and iPhone games we introduce you to everything new and worthy with no limits to the genre, platform, or price. We can't guarantee that you'd love the genre of the game we've picked, but if you do, chances are you'd spend hours playing one of these games.
This week everything is abuzz with the gorgeous new Alto's Adventure, an endless game for iOS that features a calming atmospheric environment and a snowboarder who performs all sorts of jumps and tricks in in an ever-changing mountainous world. That's hardly all there was when it comes to new releases, though, with a few nice puzzlers, a brand new racing game that fans of the genre will like, and a lot more.
With no further ado, here is our summary of the best new Android and iPhone games for the past week of February 2015.
Alto's Adventure
| | |
| --- | --- |
| Developer: Snowman | Download: iOS |
| Genre: Endless | Price: $1.99 |
Alto's Adventure puts you in control of Alto and his friends who are on a snowboarding journey across gorgeous alpine hills, ancient woodlands, and more. Along the way, you get to rescue llamas, grind rooftops, leap over terrifying chasms and more.
Aerena
Set in an Ætherpunk world you assemble a team, plan a strategy, equip yourself with powerful Æther shells and fight against real-world foes to dominate the battlefield.
AG Drive
| | |
| --- | --- |
| Developer: ZORG | Download: iOS |
| Genre: Racing | Price: $3.99 |
AG Drive takes you on a wild anti-gravity ride where you race against opponents on spectacular tracks that dive over and under an Earth city of the future.
Swap Heroes 2
Swap Heroes 2 is a casual turn-based strategy adventure where you get to form a group of valiant heroes and guide them in battle through a wide variety of quests and locations as you venture toward a final showdown with the feared Shadow Knight.
Garou: Mark of the Wolves
Another instalment in the popular fighting series, "GAROU: MARK OF THE WOLVES" renews the series with the "T.O.P. SYSTEM", a revolutionary game mechanic that can be set anywhere on the character's lifebar and gives access to a unique attack and significantly increases the character's hitting power.
Ultimate General: Gettysburg
| | |
| --- | --- |
| Developer: Game Labs | Download: iOS |
| Genre: Strategy | Price: $7.99 |
Ultimate General: Gettysburg is a tactical wargame that allows you to command thousands of soldiers as a Union or Confederate General during the Battle of Gettysburg. The strategy game features unique hand drawn map, complex morale, controls optimized for touch and smart AI.
Imps in Tokyo
| | |
| --- | --- |
| Developer: We Are Vigilantes | Download: iOS |
| Genre: Arcade | Price: $1.99 |
Imps in Tokyo is a handcrafted indie arcade/adventure game where the imps are on a mission to use their powers to fight Mr. Cornelious, stop his diabolic plan and save... kittens.
iO - A Physics Platformer
| | |
| --- | --- |
| Developer: BluBox | Download: iOS |
| Genre: Physics puzzler | Price: $2.99 |
iOS is a physics puzzler with over 150 challenging mazes including portals, inverted gravity, vehicles and more.
Switch & Drop
| | |
| --- | --- |
| Developer: Chillingo | Download: iOS |
| Genre: Color-matching | Price: Free |
Switch, drop and match colors to clear the blocks in this new kind of puzzle game.