Best custom ROMs for the Samsung Galaxy S4
22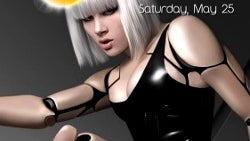 If you haven't dabbled in the custom Android ROM subculture, you are missing out on what your handset is truly capable of before the marketing departments and carriers suck the lifeblood out of it.
Installing a modified operating system on your handset isn't the cumbersome process it used to, especially with popular handsets like the
Galaxy S4
, but you do have to get your handset rooted and CWM recovery installed, so you can swap custom ROMs at will. This might void your warranty, put your device in limbo and so on, thus be careful, and follow the instructions in the links to the point.
We are rounding up some of the best custom ROM work currently available for the Galaxy S4 to help you choose if you have decided to go the way of the Android warrior, root and fix your handset with something nicer than the stock TouchWiz that has been dealt to you. Or, better yet, try them all and see what sticks with you. Any personal favorite?