Best apps to make quick passport, visa and ID photos on the cheap
4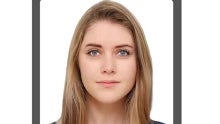 We've been there - gearing up for your long-awaited vacation abroad, and you suddenly remember your passport validity is on its last legs, and you will also need a visa. Expiring ID cards and licences, membership cards, and plenty of other physical documents need your picture taken, and not every department doubles as a photo studio.
What to do in all that hurry? Well, there are apps for that. You can save your trip to the nearest photo studio, where you have to schedule an appointment, wait to set the lighting, strike a pose, then wait for the file to be mailed to you and/or printed.
Just fire up the photo-taker on your phone or tablet, follow the instructions, and get the snaps in the mail, if you need a physical print. The kicker is that those apps automatically format the pictures in the required format for the document needed, and some even include helpful tips and advisory.
Passport Photo Booth
While a decent interface isn't a prerequisite for a passport photo app, it helps, and Photo Booth's overlay is not as clunky as on some other apps that are similar to it. From nurse applications, through visa photos, to good ol' US passport snaps, Photo Booth lets you comply with the size and background requirements, and you can either print the photos at CVS, Walmart and the like, or have them mailed to you.
My Passport Photos
How does next-day delivery to a CVS, Walgreens or Walmart near your house sound for your passport selfies? Pretty good, we'd say, and that's what My Passport Photos is offering here. The interface is not half bad, while you can get official passport, visa or ID-compliant snaps for more than 60 countries with this app.
Passport Photo ID Studio
One of the few passport photo apps with decent interface, Passport Photo ID Studio allows you to choose required document photo dimensions for over 100 countries worldwide, and guides you step by step to take your picture easily. There is no picture delivery service to your doorstep,and yet you can print directly from your mobile device with, say, Google Cloud Print, or get the snaps in a digital format for printing out somewhere else.




ID PhotoPrint
Another passport and visa photos creating service, ID Photo Print's interface seems rather dated, but it's been around for a while, and does the job fine, plus it can deliver the printed photos to you in the US for a few bucks only.