Best Windows Phone games of 2012
20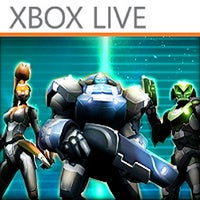 We've long been saying the Windows Phone platform isn't mature enough, lacks the apps and many other things. And while that's still true to a certain extent, with Windows Phone 8 and 2012 behind our backs, the situation has improved and the Marketplace looks more cheerful, packing more quality titles.
The official stats mention
125,000 apps on the Windows Phone app catalog
, but in reality what matters to most is just a few apps and games.
That's why we have selected the best games of the bunch here. And while Windows Phone still cannot brag about having the heavy hitters, games like
NOVA 3
, Modern Combat 4 or Asphalt 6, good news is that in 2012 Gameloft officially said it is committed to bringing them to WP in 2013.
A dirty dozen of some of the finest games will make its way to the platform next year:
Ice Age Village
N.O.V.A. 3: Near Orbit Vanguard Alliance
Modern Combat 4: Zero Hour
Shark Dash
Asphalt 7: Heat
The Dark Knight Rises
UNOTM & Friends
Order & Chaos Online
The Amazing Spider-Man
Fashion Icon
Poker for Prizes
Real Soccer 2013
But while that list sounds too good to be true right now, here is a list of games that you can download on Windows Phone right now. Take a look.
Best Windows Phone games of 2012