Best MOBA games for iOS and Android
8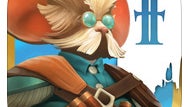 Multiplayer Online Battle Arena game (MOBA) games have soared in popularity in recent years. What started as a rather small and user-developed modification for WarCraft III roughly a decade ago is now among the most popular and played game genres across all platforms.
The simple to understand yet hard to master games of this ilk -- like League of Legends, DOTA 2, and Heroes of the Storm -- are extremely competitive and currently being enjoyed by tens of millions of gamers each and every day.
Just as you might imagine, MOBA games have also popped up on the popular mobile platforms. Needless to say, regular PC-grade MOBA games normally require you to make use of the killer combination between mouse and keyboard, as the majority of them have complex mechanics and controls.
Developers have found a way around this restriction by harnessing the possibilities that touchscreen displays provide and some have done a pretty good job at this. Let us explore what are some of the best MOBA games for your iOS and Android devices.
Vainglory
You might remember this MOBA from the iPhone 6/6 Plus announcement keynote in September 2014, when it was used to demonstrate the graphics-crunching capabilities of the new Apple flagships in the house. It's among the very best and touch-optimized MOBA games you can play while on the go. Paired with the relatively large game community (for a mobile game), this makes the game a must-have for those iOS fans that are fans of the genre.
The Witcher Battle Arena

We first told you about this multiplayer online battle arena game set in "The Witcher" universe back in July 2014, when we got treated to the first teaser trailer for CD Projekt Red's new mobile game. The game is out now on Android and iOS, but the Windows Phone version will probably get delayed a bit. We can say that it's a worthy representative of the MOBA genre for mobile devices, but what made us the biggest impression is that the game employs a rather player-friendly monetization philosophy - yes, you can buy superior items, but these are also thoroughly obtainable via in-game grinding.



Fates Forever
Get it on
iOS
(free, iPad exclusive)
Beautiful graphics, well-though playable characters, almost perfect touch control scheme, and an immersive gameplay - Fates Forever has it all. The cartoony game will most likely strike a chord in those gamers who are fans of League of Legends in particular. Unfortunately, you can't play this game on your iPhone or Android devices, as it's currently an iPad-exclusive title. It also comes with in-app purchases that allow you to further enrich your character roster. Give it a try if you are sporting an iPad.
While it's still technically a MOBA, Solstice Arena is one of the more simplistic mobile games of the genre. The gist of it are the so-called speed matches and the lack of minions or creeps, an integral part of the more popular MOBA titles. It puts players against each other in intense 3v3 matches that usually take up several minutes. While this might be appealing to some casual players, hardcore MOBA gamers might get a little repulsed by the idea behind Solstice Arena; either way, give it a try.