Best Buy's one day sale prices the Sony Ericsson Xperia X10 for AT&T at $1?
3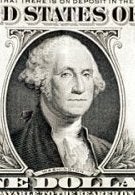 Well, well, the
$9.99 pricing of the Sony Ericsson Xperia X10
for AT&T from Wirefly might be looking extremely attractive, but it looks like there is going to be a one-day offer coming tomorrow that will beat it.
One of our tipsters sent us some interesting news regarding Best Buy Mobile's special promotion on the Android powered phone – it appears as though the consumer electronics giant will mark it down to $1. Naturally, you'll need to sign a 2-year contract of course, but the good thing about it is that they're making the promotional price available to new and existing customers with a qualified upgrade.
However, it should be worth noting that the $1 pricing for the Xperia X10 is only offered online – so you can't go into a store to get it. Still, you'd better make sure to point your browser to their web site tomorrow, September 20, to make sure you get in with this great deal. After tomorrow, this handset will go back to its usual $149.99 price point.
Thanks to our anonymous tipster!
Sony Ericsson Xperia X10a Specifications
|
Review