Best Buy CEO says tablet sales are "crashing", hybrids are gaining steam
26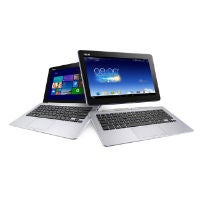 Various studies and research has shown that tablet sales are in decline. No one is quite sure exactly what the reasoning. It could be that tablets are
something of a luxury
, and those with the disposable income to buy a tablet, already have done so. The CEO of Best Buy, Hubert Joly has some thoughts on the matter as well, and he thinks that part of the issue is to do with laptop hybrids.
Joly even went so far as to say that the tablet market was "crashing", but he did eventually temper that choice of words. It seems the word "crashing" was meant more as a relative term, compared to the incredible growth tablets saw when they first hit the market. The biggest issue Joly sees with the slowdown in tablet sales is that there is really no defined upgrade cycle for a tablet. With smartphones, users tend to upgrade every two years or so. Laptop upgrades happen every 5-7 years. But, it can be hard to convince tablet users to upgrade.
The other part of the issue is that PCs have been gaining steam. Joly says that Microsoft discontinuing Windows XP support has actually helped to spur PC sales, and many of those are with the new laptop/tablet hybrids. And, unsurprisingly, if a customer is going to buy a hybrid, they aren't then going to also buy a tablet.
It's unclear how companies will deal with this, but part of it is likely in how many
tablet contracts
Verizon added this past quarter, because that gets users into a replacement cycle.